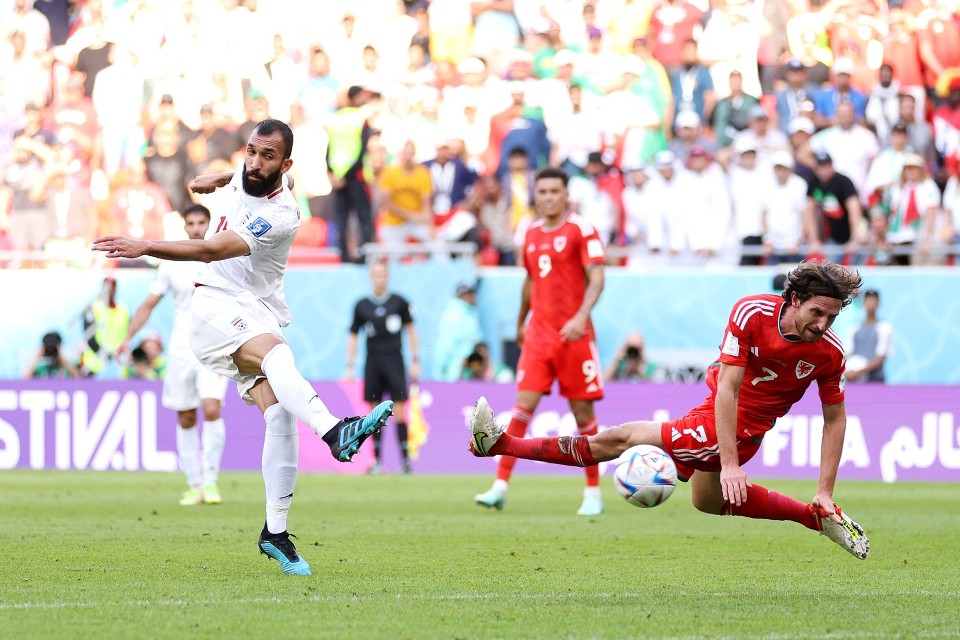 Kathmandu (GoalNepal) - Iran upset Wales 2-0 at the World Cup on Friday by scoring twice in added time to defeat Wales with 10 men.

Wales still has a lot to do to get to the next round as goals from Roozbeh Cheshmi and Ramin Rezaeian in the eighth and eleventh minutes of stoppage time, respectively, gave Carlos Queiroz's Iran a serious chance to reach their first World Cup knockout rounds.

Cheshmi's brilliant effort from the edge of the box in the 98th minute gave Iran the lead. Rezaeian then secured the victory by slipping the ball past substitute goalkeeper Danny Ward on a quick counter.

Throughout the whole game, Rob Page's Wales were unable to establish any sort of rhythm, and when Wayne Hennessey was dismissed late on, they had an uphill battle before Iran made them pay. Iran have three points going into their matchup against the United States the next week, while Wales have one point.

With a draw against the Americans later on Friday, England will effectively advance from Group B. A win would secure the top place in the group for Gareth Southgate's men.