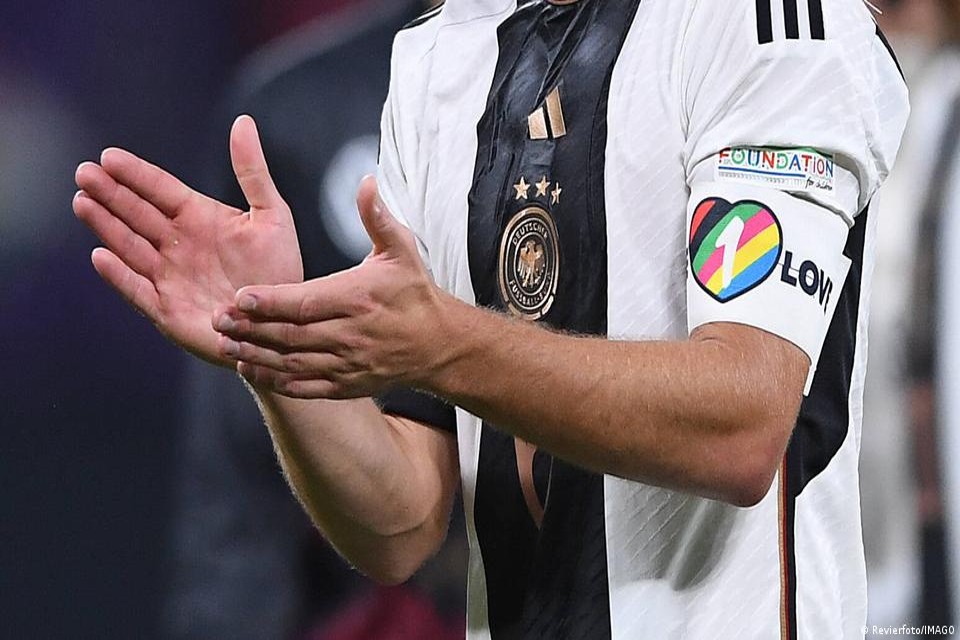 GoalNepal - FIFA have announced sporting sanctions for the use if OneLove armbands at the ongoing FIFA World Cup 2022. Upon meeting with seven nations who were planning to wear the armband, FIFA have denied the use of armbands with such messages.
Seven nations including England, Germany, Netherlands and so on were planning on using the armband. FIFA have made it clear to the teams that they will have to use the armbands made available by the football's governing body.
The rainbow arnband was intended to be worn in Qatar, where same-sex relationships are forbidden, to encourage diversity and inclusion. In the run-up to the tournament, England, Wales, and seven other nations declared their intent to wear the armband.
The England FA statement on Monday morning said: "FIFA has been very clear that it will impose sporting sanctions if our captains wear the armbands on the field of play. As national federations, we can't put our players in a position where they could face sporting sanctions, including bookings, so we have asked the captains not to attempt to wear the armbands in FIFA World Cup games."
The teams that were intending to wear the armband were open to paying fines but due to sporting sanctions that may come their way, they'll have to opt out of wearing the armbands.