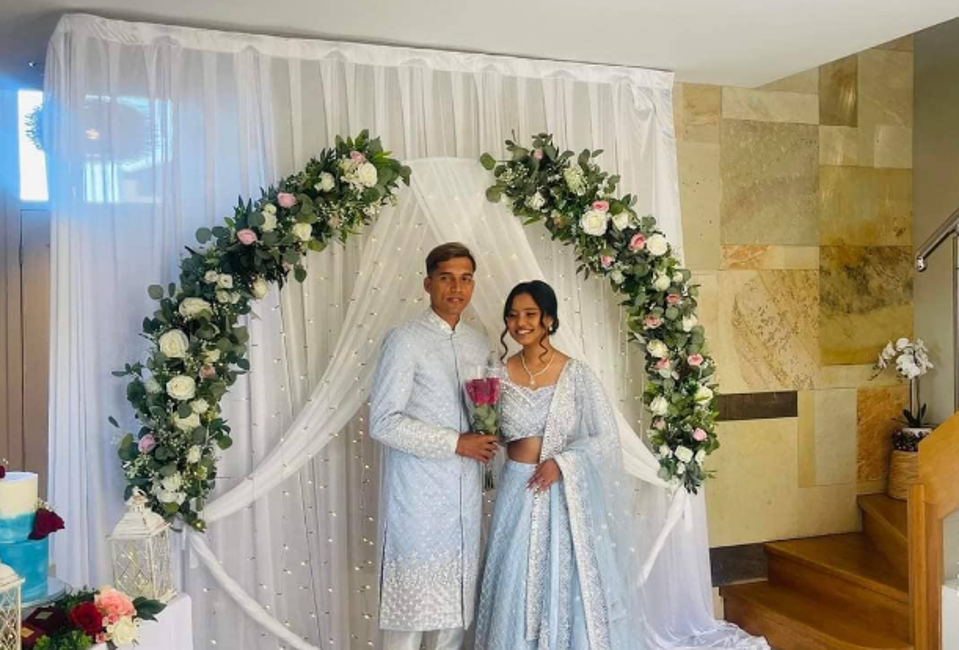 Nepal National Football Team and Tribhuwan Army Club defender Suman Aryal got engaged to his girlfriend, Isha Bhandari, on Wednesday. Suman got engaged just days after he left Nepal for Australia to his longtime girlfriend Bhandari, who was already residing in Australia for some time now,
Suman Aryal has been a regular name on the national team roster for some time now. Coming from age group national teams to the senior national team, he has also represented Nepal at the U-18 and U-23 levels.
Suman last represented the senior national team in the friendly win against Bangladesh and Tribhuwan Army FC in the Ninth National Games men's football final where they succumbed to APF FC.
After leaving for Australia, Suman was excluded from the preliminary squad by interim head coach Prabesh Katuwal for the friendly against Pakistan.