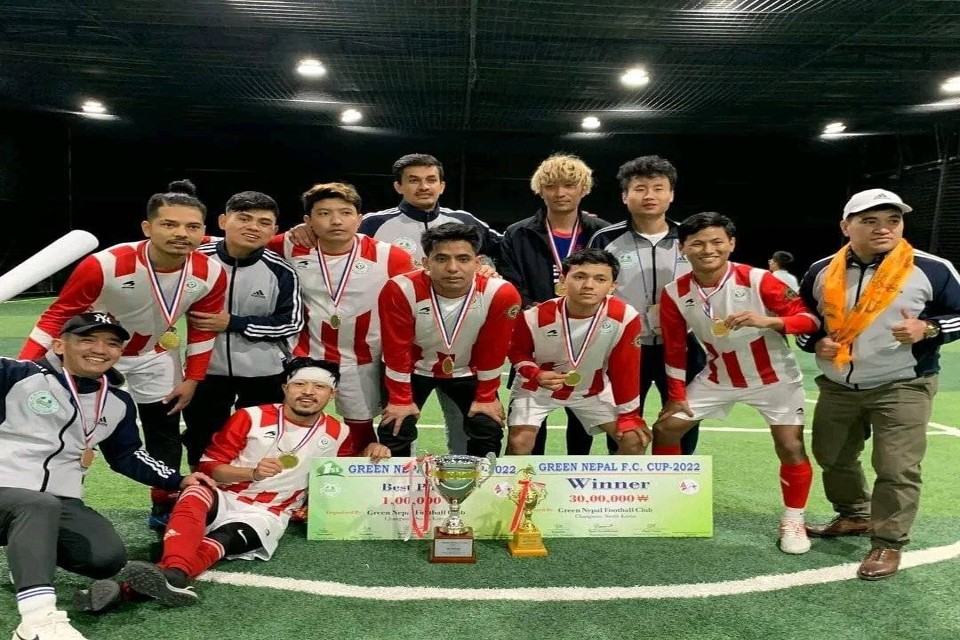 Green Nepal Football Club has won the title of the first-ever " Green Nepal FC Cup" Futsal Tournament in Changwon, South Korea. Green Nepal Football Club won the title by defeating Faran FC 1-0 in the final.
Amrit Magar's goal in the first half became the deciding goal. Green Nepal won 30 Lakh Korean Won while the runners-up Faran got 15 Lakhs Won. Dawa Sherpa of Green Nepal Football Club was named the best player of the tournament.
The best goalkeeper was Milan Pariyar of Faran Football Club and the top scorer was Abhinas Karki of Mokpo FC. All of them received one lakh Won.
Semifinalists Namji FC and Mokpo FC have received 5.5 Lakhs Korean Won.
Dhanraj Dimdung Tamang of the organizing committee said that a total of 29 teams participated in the competition.