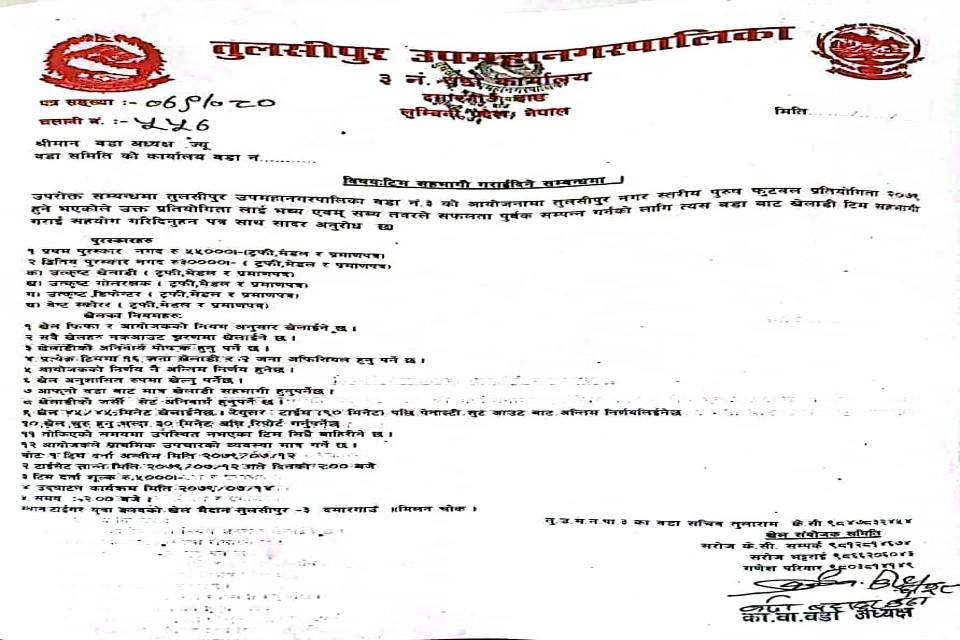 Dang - Tulsipur Municipality Inter-Ward Football Tournament is going to commence today in Tulsipur, Dang.
The winners of the tournament will receive Rs. 55,000 while the runners-up will receive Rs. 30,000.
The best player in the tournament, the best goalkeeper, the best defender and the highest scorer in the tournament will also be rewarded.
Damargaun ground will host the tournament. Registration fees per team has been set at Rs. 5,000.
Beljundhi Mini Stadium - THE NEW SPORTING COMPLEX IN DANG, NEPAL