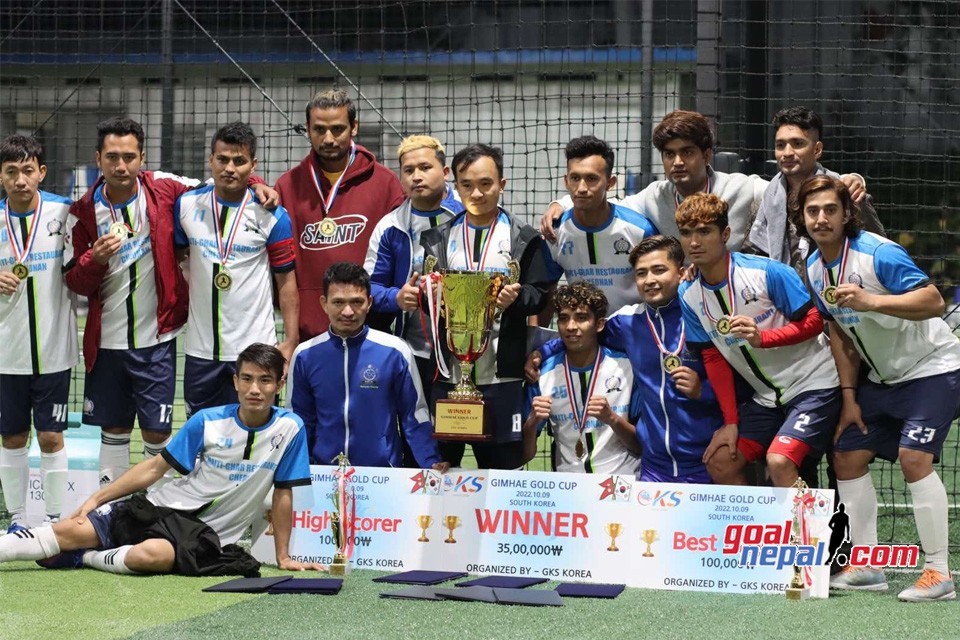 Kathmandu - Suwon FC have won the title of the GKS Gimhae Gold Cup futsal tournament held among Nepali expatriates in South Korea. Suwon defeated Namji FC 2-0 in the tiebreaker in the final and became the champions.
Suwon, who became the winners, received 3.5 million Korean Won along with the title, while the runners-up Namji had to be satisfied with two million Won. The best player in the tournament was Sujan KC of Suwon FC. Sonam Chamling Rai of Namji was the best goalkeeper and Bijay Jang Karki of Suwon received the top scorer award.
Dhankuta FC were chosen as the fair play team of the tournament. Similarly, the founder of the organizers, Raj Baniya, also informed that some of the money collected from the competition will be donated to Mamaghar Nepal, an organization active in social work.