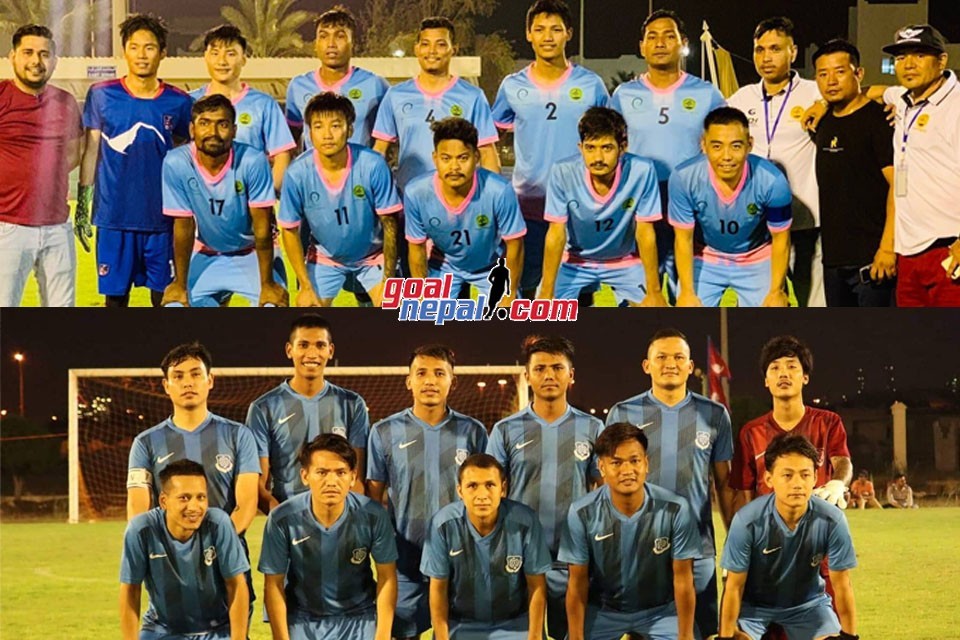 Kathmandu - United Youth FC and the hosts CFC (Blue) have entered the final of the second CFC Cup Knockout Football Tournament being held by Nepali immigrants in Qatar. United Youth and CFC (Blue) won their respective matches in the two semi-finals held on Friday during the sixth week of the competition and confirmed the title clash in the final.
In the first semi-final, United Youth defeated Happy Bro FC 1-0 and entered the final. Roshan Khadka scored the only decisive goal in the victory. Decisive scorer Roshan Khadka was chosen as the man of the match. Similarly, Bishnu Rai, who performed well for the defeated team, was also awarded with an attractive trophy.
Likewise, in the second semi-final, the host CFC (Blue) managed to get closer to the title by defeating Petro FC 2-1. Milan Thapa and Rajkumar Chaudhary scored goals in the hosts' victory. Aryan Thapa scored the only goal for the defeated Petro.
Coordinator Daniel Limbu said that the final of the tournament organized by the CFC family will be held next Friday.