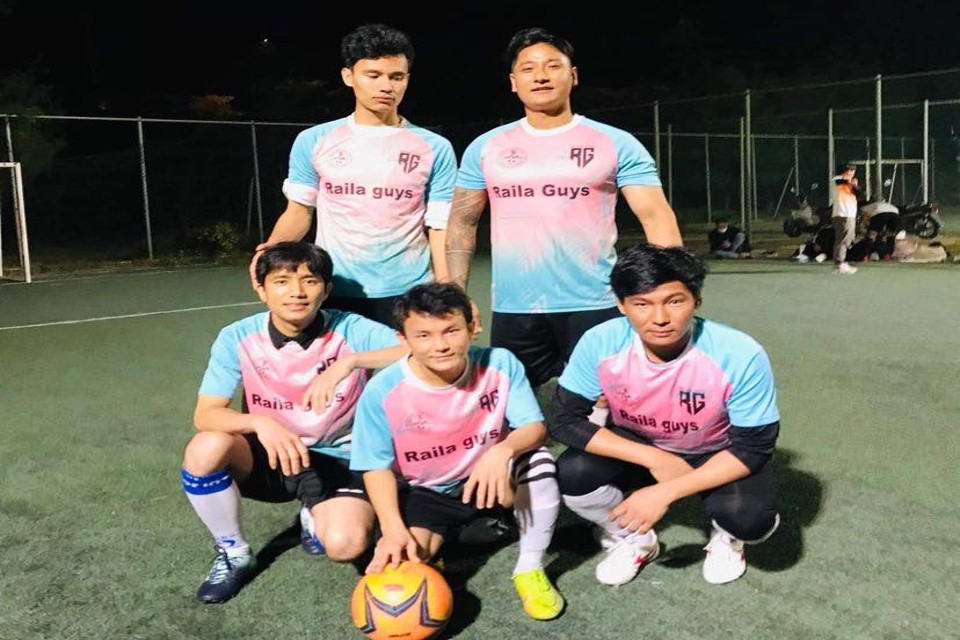 Kathmandu - Menchhen FC beat Sunsong FC to win the Dangjin Cup One-Day Football League title. Menchhen FC won the title by defeating Sunsong 2-1 in a one-day futsal tournament organized by Raila Guys South Korea on the occasion of Dashain.
Pranil Lama and Amir Limbu scored the goals for Menchhen. Ramesh Lama pulled one back for Sunsong. Tournament coordinator Rajaram Thing informed that Madan Khadka finished the tournament as the top scorer, Hemraj Gurung was named the best goalkeeper, while Shishir Limbu was named the best player in the tournament.
The competition's winner received a cash prize of ten lakh Won and the runners-up received five lakh Won.
Bhishma Lawati, president of the Dangjin Nepali Society, distributed the award to the winning players.