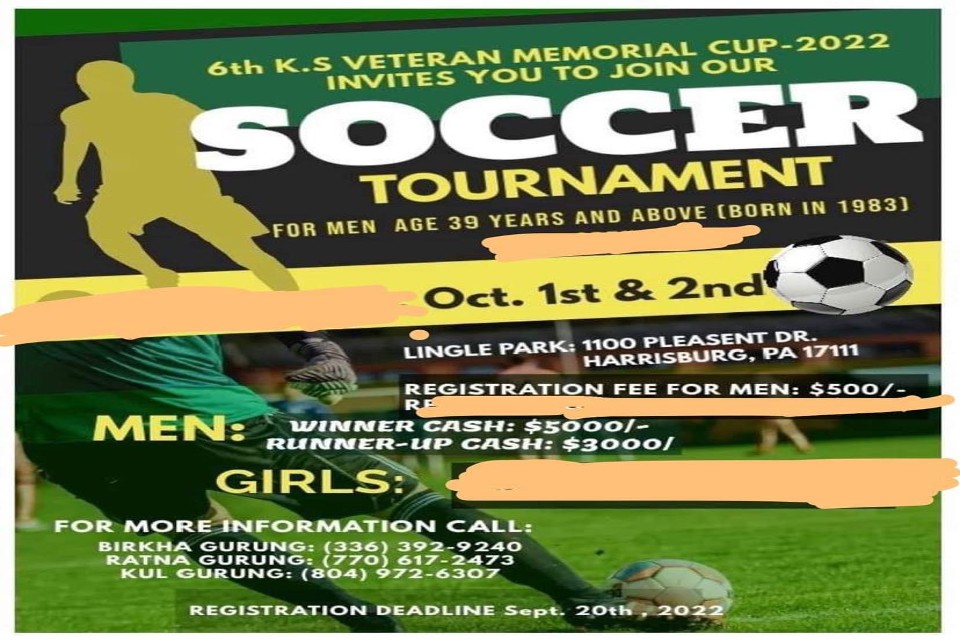 The sixth KS Veteran Memorial Cup 2022 football tournament is going to be held in the USA on October 1 and 2. The tournament will be played at Lingle Park: 1100 Pleasent Dr. Harrisburg, PA 17111.

Players born in and after 1983 will be eligible for the tournament.

The tournament winners will receive $5,000 while the runners-up will receive $3,000. The entry fees per team has been set at $500.

GoalNepal will be broadcasting the tournament LIVE on its platform.