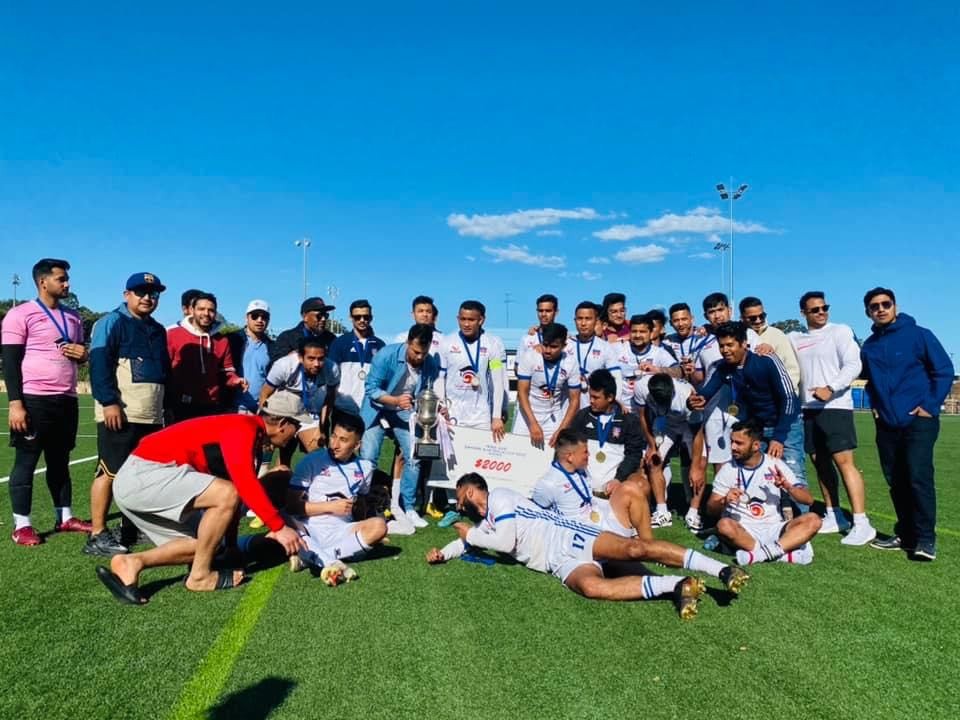 The Rising Gurkhas FC have won the title of the third HIMA AUS Sahara Club Australia Inc. Cup 2022. The Rising Gurkhas FC defeated Beni FC to clinch the title.
The Rising Gurkhas FC defeated Brigade Gurkhas, Granville, SGNC and Beni FC on their way to the title.
Despite conceding the first goal in the first half, TRG were able to score three in the second half as they worked as a team and continued to press. Sunil Bhandari scored TRG's first goal and he gave them a lead with his free kick a few minutes after. In the later stages of the match, Enoj Neupane tapped in their third goal of the game to seal the match and the cup.
TRG FC captain Pranish Ranjit was awarded the player of the match for his overall performance in the final and their goalkeeper Prajwal Pradhan was awarded best goalkeeper of the tournament.
Heman Gurung of Beni FC was awarded Best Player award and Sushant Kunwar of SGNC finished as the top scorer.