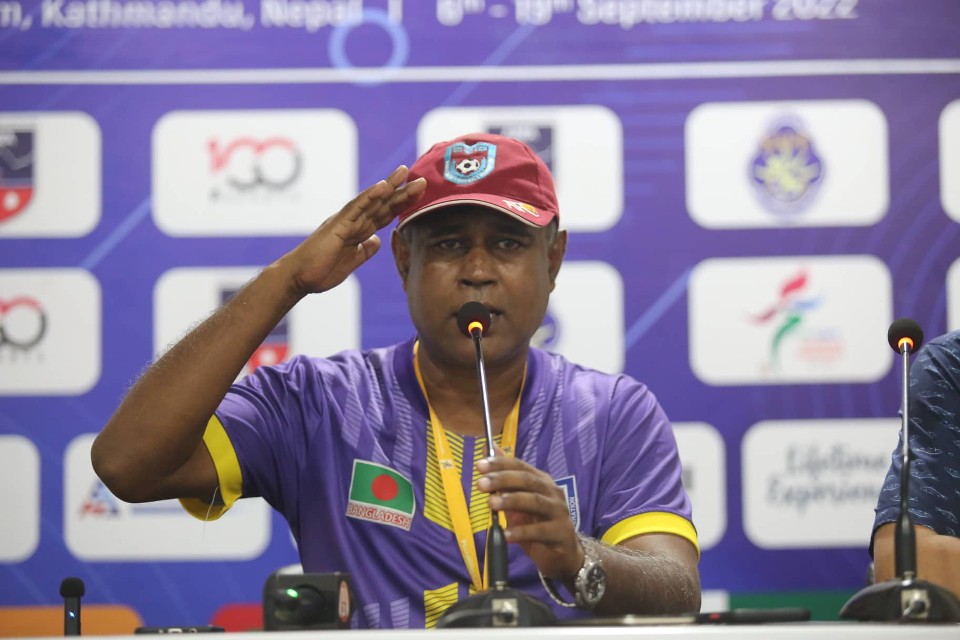 Bangladesh national women's team head coach Golam Robboni Choton has said that their historic win against India today was a result of the long hard work the team has put in. Bangladesh defeated India for the first time in their history in the SAFF Women's Championship fixture at the Dasharath Stadium in India.
Speaking at the press conference after a 3-0 win, Choton said, "I'd like to salute our girls. They have worked hard for 4-5 years, That's why we managed to make history today and got a big win. Bangladesh women's football is gradually improving and the girls showed their capabilities."
Jahan Shopna who scored two goals in the match said that the result was due to hard work put in by the team as well.
Bangladesh will now face Bhutan in the semifinals. India will take on Nepal for a place in the final. Both matches will be played on Friday.
India have won every edition of the SAFF Women's Championship so far and look to make it six in six.