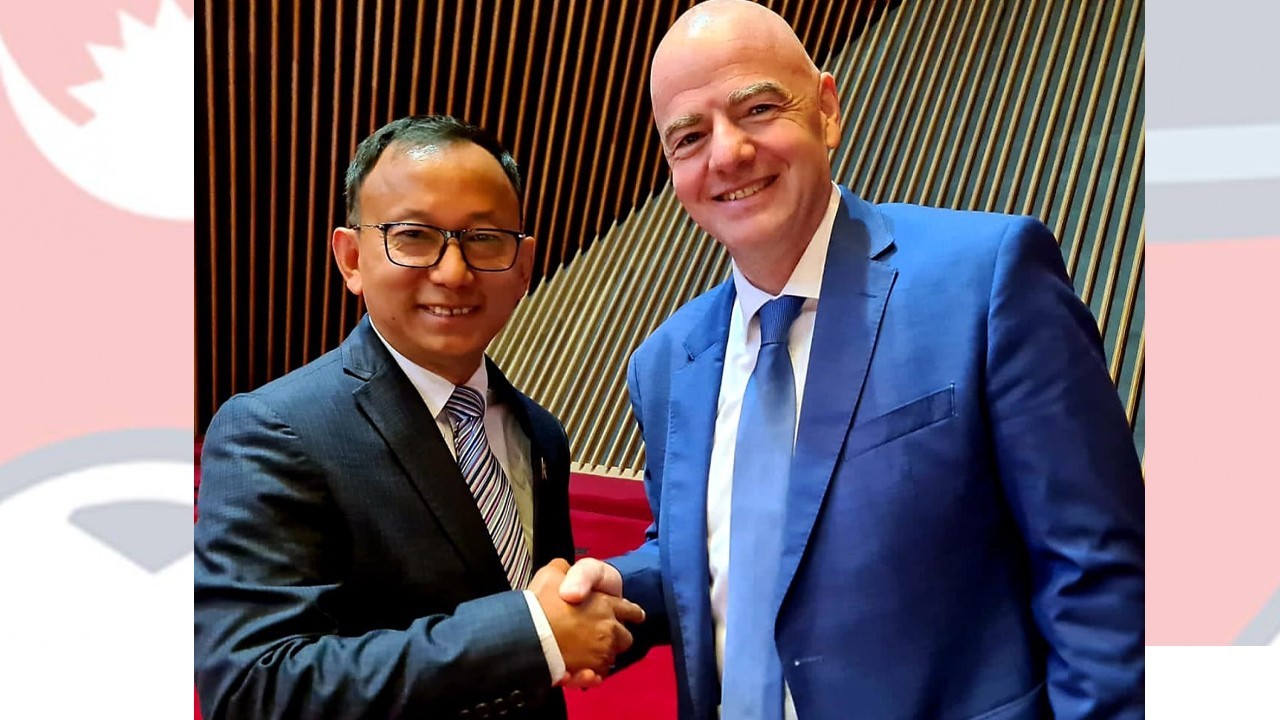 Pankaj Bikram Nembang, the president of the All Nepal Football Association (ANFA), met Gianni Infantino, the head of FIFA, in Doha.
Infantino, the president of FIFA, once again congratulated Nembang on becoming the president of the ANFA.
Nembang talked to Infantino about various football-related topics as well as the ongoing SAFF Women's Championship 2022 in Nepal.
He expressed gratitude to FIFA for helping ANFA and stated that the present executive committee was dedicated to the growth of football in the nation. He asked FIFA for additional support in this regard. Regarding the concerns expressed by President Nembang, Infantino was agreeable.
Nembang, who is now in Qatar, met with Hamad Bin Khalifa Bin Ahmed Al-Thani, the head of the Qatar Football Association, on Saturday in Doha.