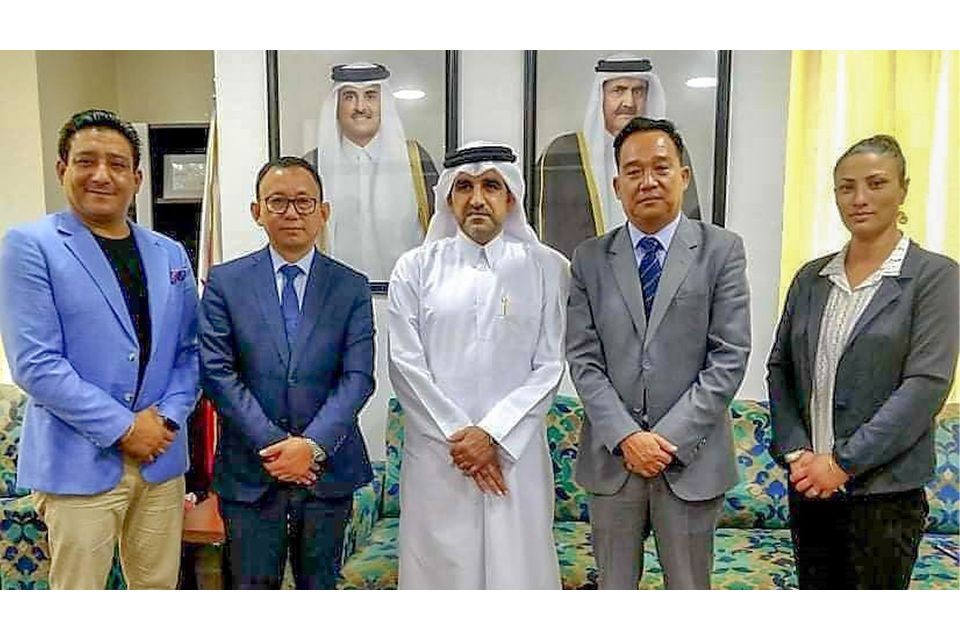 ANFA President Pankaj Bikram Nembang and General Secretary Kiran Rai sat down with Qatar Ambassador to Nepal Yousuf bin Mohammed Al-Hail at his residence in Kathmandu on Wednesday evening. Sanjeeb Silpakar, General Secretary of the Three Star Club, was also present.
Ambassador Al-Hail congratulated Nembang on his victory as President of ANFA in the recent ANFA elections. During the meeting, President Nembang, General Secretary Rai, and Executive Committee member Sarila Shrestha Maleku discussed ways to strengthen the cordial relationship with the ambassador.
The two sides also agreed to collaborate and cooperate to develop football in Nepal.
The Qatar FA had sent ANFA a letter earlier in the day to congratulate the new Ex-Co on the election win. Qatar FA and ANFA have been collaborating for some time now. Nepal national team head coach Abdullah Almutairi was also appointed in coordination with Qatar FA.