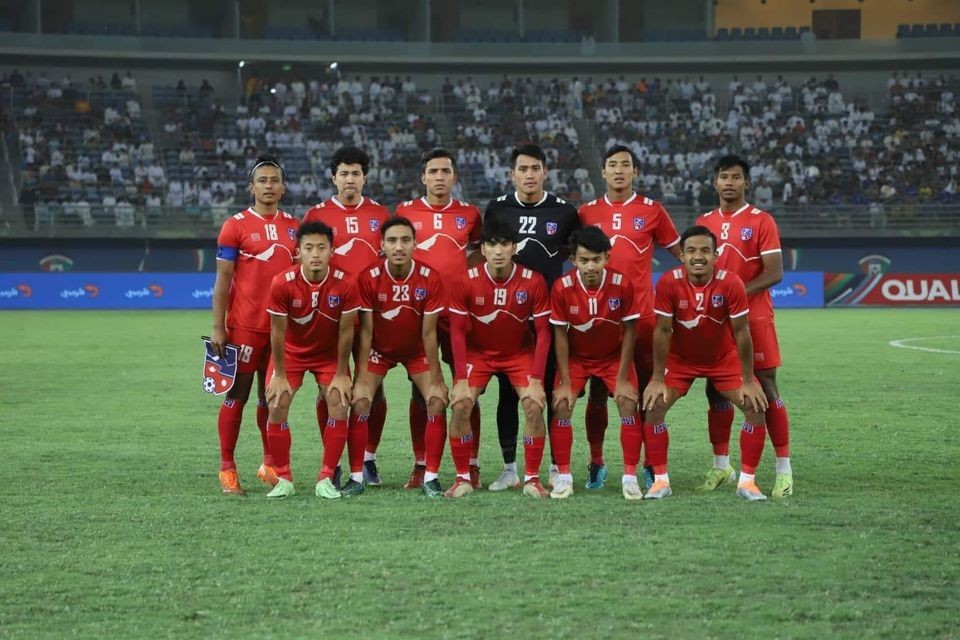 Nepal national team have dropped down eight places to 176th in the world in the latest FIFA Rankings. Nepal was ranked 168th in the world before the AFC Asian Cup Qualifiers.
Nepal's abysmal results in the qualifiers have dropped Nepal in the FIFA rankings this time.
India are at the top among the South Asian teams at 104. Maldives are 156th, Bhutan 186th, Bangladesh are 192nd, Pakistan are 196th and Sri Lanka are 207th.
Iran are the highest ranked Asian side at 23 followed by Japan at 24 and Korean Republic at 28th.
Brazil are at the top of the world again, followed by Belgium and climbers Argentina.