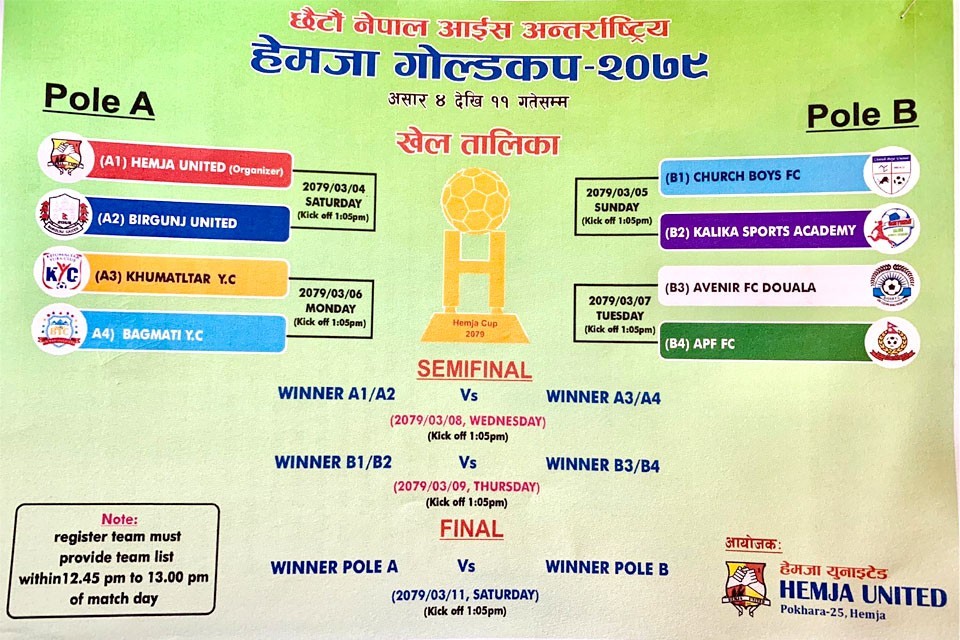 Organizers Hemja United and Birgunj United will meet in the inaugural match of the 6th Nepal Ice International Invitational Shubhakamana Gold Cup Football Tournament starting from the first week of Ashar.
The organizing club has organized a press conference on Thursday and made the game schedule public. A total of eight local and foreign teams are participating in the competition, said Indra Kunwar, president of the organizing club.
The winner of the competition will receive Rs 6.00,000 in cash along with the title and the runner-up will receive Rs 3.00,000 in cash along with a shield, medals and certificates. Similarly, the best player will get a trophy with Rs 50,000. It was informed at the press conference that the highest scorer will get Rs 25,000 and those who excel in other disciplines will get Rs 20,000 each.
Club President Kuwar informed that preparations for the competition are in the final stage. The club said that it was not possible to hold the competition two years ago due to various reasons. However, the club informed that they are planning to organize the competition continuously now.
POKHARA STADIUM - 10% WORK IS STILL LEFT