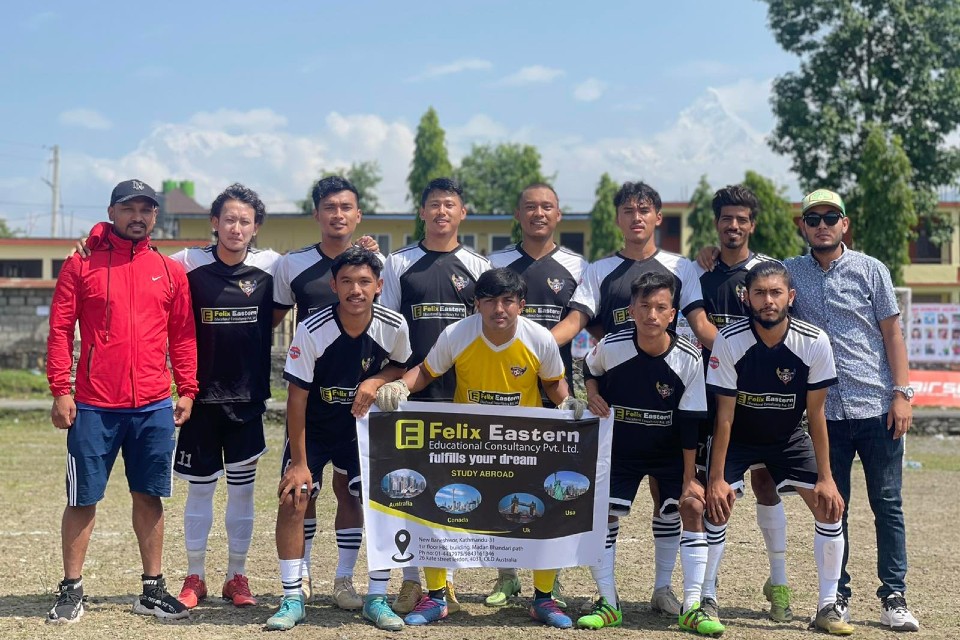 Pokhara-based football club, Ranjan memorial has collaborated with Felix eastern educational consultancy.

With the motive to encourage local and emerging talents, Felix eastern has signed one year contract with the club to provide training equipments and kits .
Likewise, Felix eastern is giving special offers and discounts for students aiming to study abroad.

The club has thanked consulancy for the support.
The consultancy is situated at New baneshwor, Kathmandu, Madan bhandari path, 1st floor HBL building and the head office is in Brisbane, Australia.