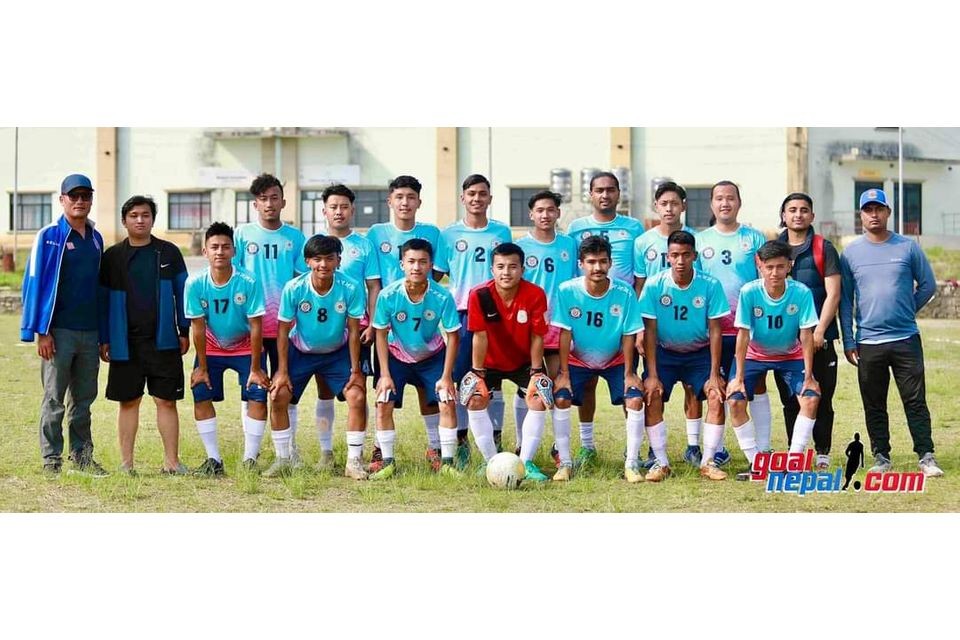 Seven matches were played in the Kaski District League on Friday in two different grounds.
In the alternative ground at the Pokhara Stadium, Shitaljyoti Youth Club defeated Sahara Club 2-1 to move to nine points on the table.
Similarly, Valley Sports defeated Ramghat 4-2 to move to seven points and Garden FC rounded off the matches in the alternative ground by defeating FC Fulbari Club 4-0. Garden have managed to get six points so far.
In the Gaurishankar Playground, ABC Club were handed a walkover victory in absence of Apex Club. Satya Youth Club defeated Bhadaure FC 4-1 to maintain a hundred percent record. Hemja United defeated Nayangaun 4-0 to move to seven points while Bishnupaduka Club defeated Sangam Club 1-0.
POKHARA STADIUM - 10% WORK IS STILL LEFT