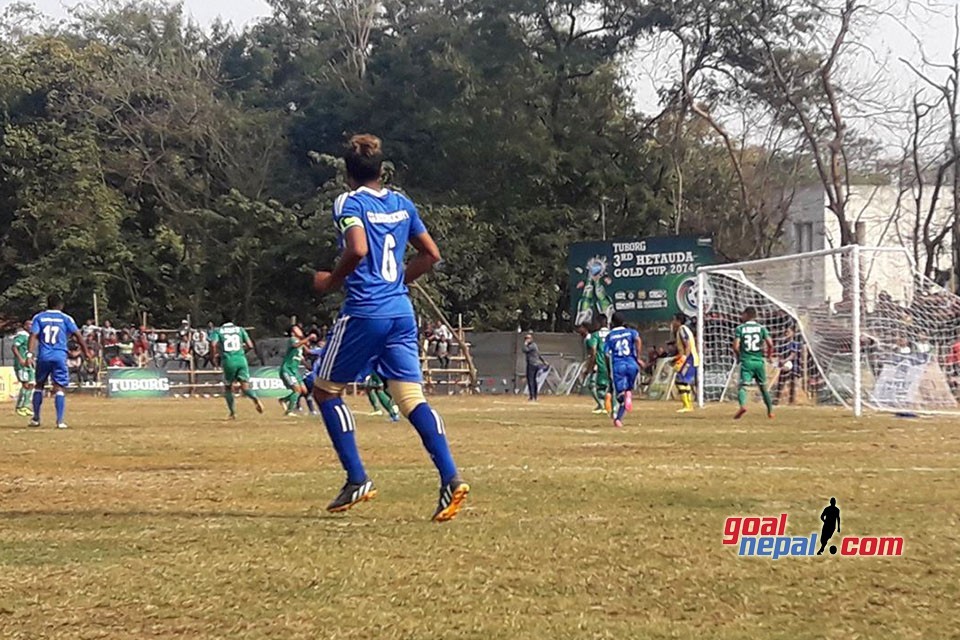 Rakesh Hamal's kick during spot kick battle hit the side pole first and then the ball hit the toe of Army goalie Bikesh Kuthu. Kuthu hardly saved the ball from goal line but it looked like the ball had crossed the line.
There is no goal line technology or VAR available in Nepal.
Hamal protested against the referees' decision. Far West coach also raised the issue in the post match conference.

Nepal Army won the match 5-3 on pens to enter semifinals.
Here is the video.
Video: JP Production

Please tell us if it was goal or no GOAL in the comment box below.
NEPAL APF Vs FAR WEST XI 4-0 | MATCH HIGHLIGHTS