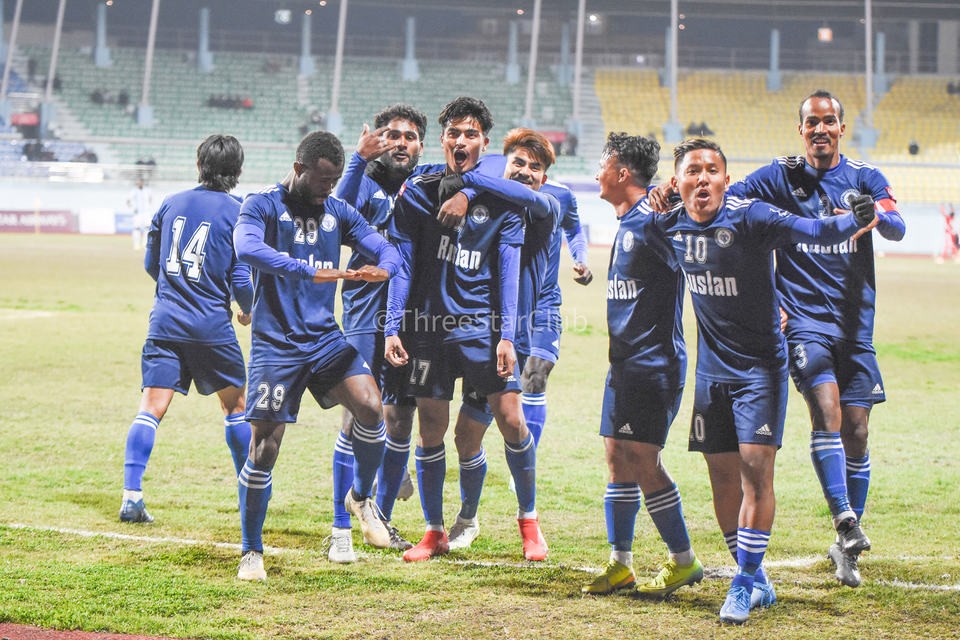 Manang Marshyangdi Club's quest of decreasing the gap to the league leaders Machhindra FC has been hit massively as Three Star Club halt them for a draw in the Martyr's Memorial A Division League encounter today. Ritik Khadka's goal canceled out Dayananda Singh's goal as both teams get a point each.

In a highly competitive match under lights, the first half was goalless although both teams created a lot of chances. Both teams were wasteful. The best chances fell for Afeez Olawale, who looked out of touch today.

Both goals came in the second half. Dayananda Singh, who replaced Pujan Uperkoti after the Nepal international suffered an injury, gave MMC the lead moments after coming on. An Anjan Bista cross from the left was headed at the near post by the Indian and it went past Priso.

The Stars didn't take much time to equalize. In the 71st minute, Ritik Khadka equaliszedfor TSC. A lay-off for him outside the box from Dona Thapa fell kindly which he hit fiercely into the back of the net off the post.

No further goal was scored and both teams had to settle for a point each. Ritik was named the player of the match.

The gap with the leaders Machhindra is now six points for MMX. They have 20 points from 10 matches while Machhindra have 26. Three Star Club have 17 points and are fourth.


5th Jhapa Gold Cup: Sankata Club vs Three Star Club