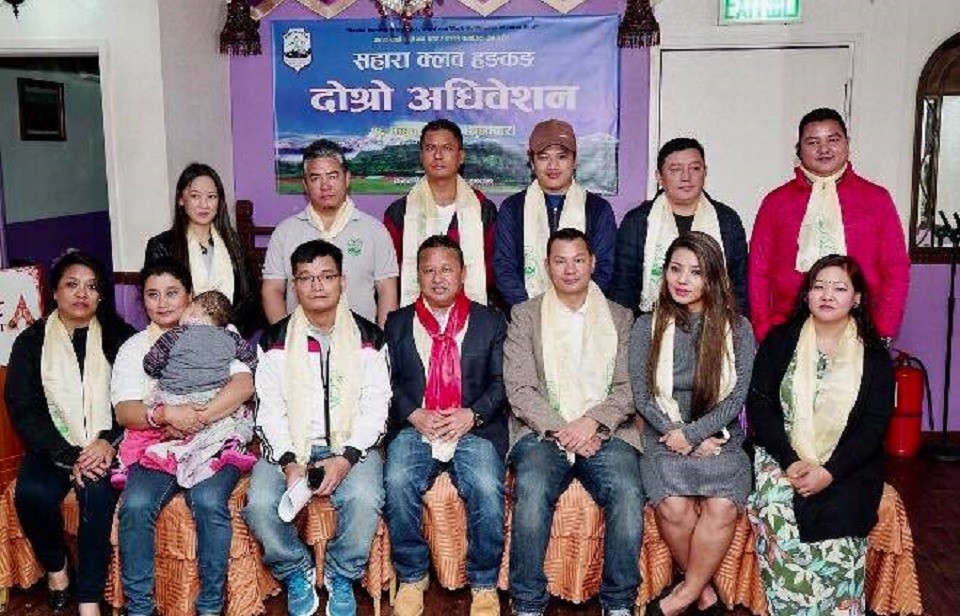 Dipak Gurung has been unanimously re-elected the president of Sahara Hong kong.
2nd general assembly re-elected him the president on Friday.
Krishna Kumari Gurung was elected as first VP and Bil Bahadur Tamang as second VP.
Here is the list of the elected officials:
General Secretary: Kumar Gurung
Secretary: Saroj Gurung
Treasurer: Sumitra Gurung
Dy Treasurer: Prabin Gurung
Members: Bikash Gurung, Kishan Gurung, Sarita Gurung, Jyoti Gurung, Shree Kumari Gurung, Kamala Thapa, Rupesh Rai, Om Gurung, Jagat Gurung and Raju Gurung.
Sahara HK has already donated Rs 50 lakhs to Sahara club, Pokhara through charities.