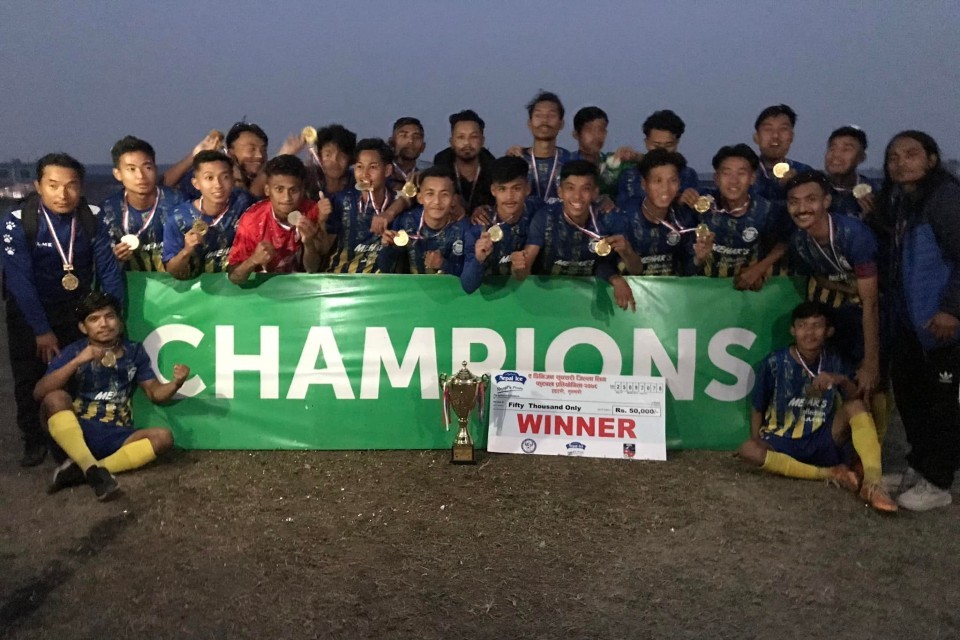 Dharan FC has lifted the title of Sunsari district league.

Dharan FC defeated Godhuli Club in sudden death to lift the title of the league on Sunday. The final match was played at Itahari stadium.

The champions received Nrs 50,000 and qualified for Province 1 league.

Province minister Jayaram Yadav distributed prizes to the winners.

Sunsari DFA organized the league.
Sorry State Of Dharan Stadium