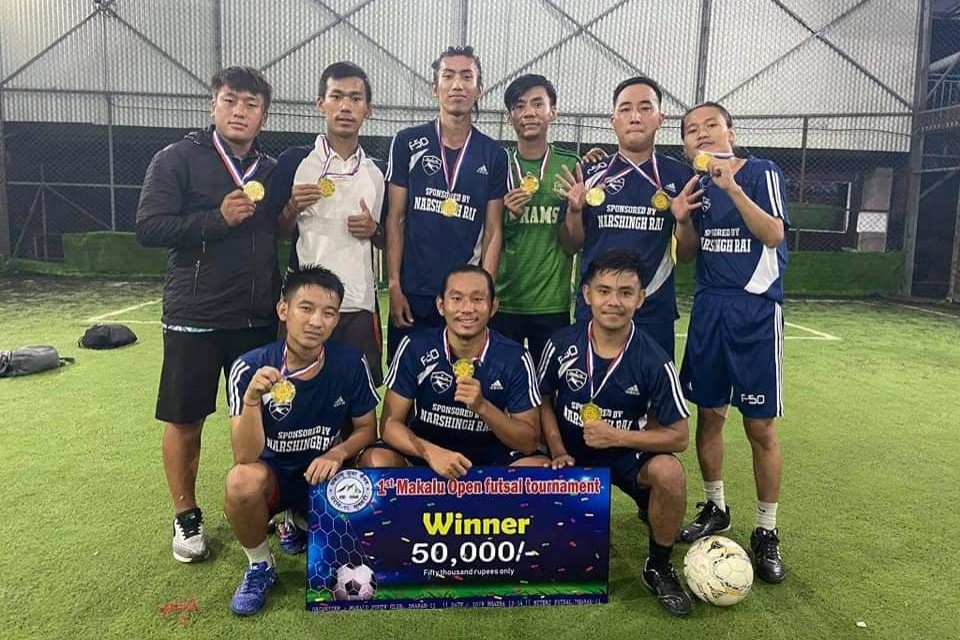 Chams FC has lifted the title of 1st Makalu Futsal championship in Dharan on Tuesday.

Chams defeated The Cake Palace team in the final match to lift the trophy plus NRs 50,000.

Runners up team got NRs 25,000.

Saswat Sunwar from Chams became the best goalkeeper and Bhakta Rai was declared the highest goal scorer.