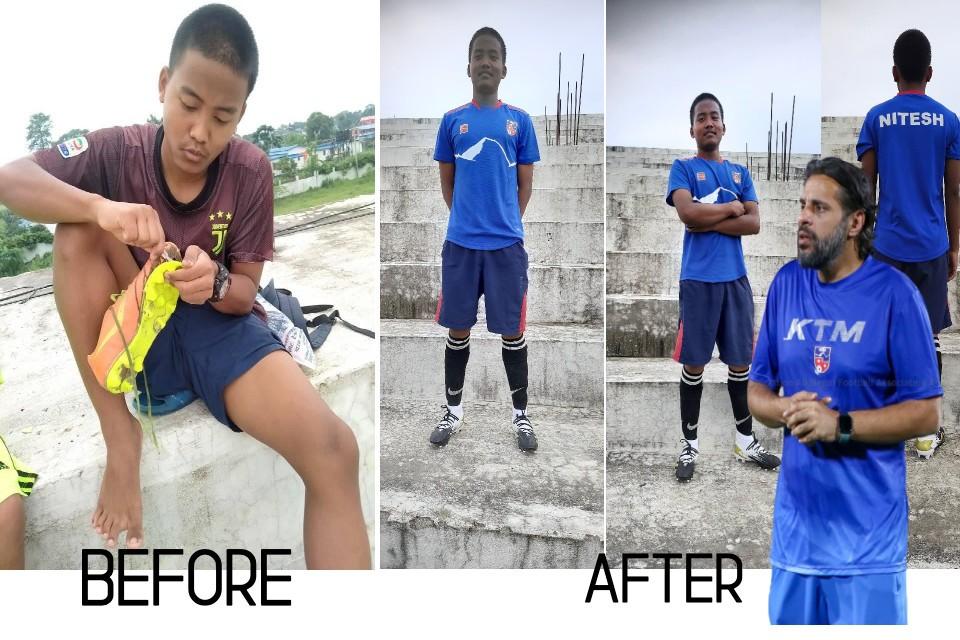 Nepal head coach Abdullah Almutairi has gone one step up to receive more love from Nepalese football fans.

Coach AA is loved by millions in Nepal for his fast-approach and positive mindset with the fans. He never fails to amaze the fans with his statement and 100% workrate on the field.

Recently, coach AA delighted a boy from Simara, Bara after he saw an image on GoalNepal.

"I am soooo happy. I can't believe this", Neteesh Purbachane Magar told GoalNepal after receiving jersey set and a boot from AA.

"I never thought that I would get this from our coach. The boot looks so great. I am amazed. I think this is very expensive boot. I don't know the price but it looks so good. I am thankful to our coach", said Magar.

Coach AA is AFC pro license holder and is coaching team Nepal for a year. Qatar FA has sent coach AA to Nepal under ANFA-Qatar FA strategic partnership.

AA is determined to help Nepal win SAFF Championship, which Bangladesh is expected to host in September. Nepal and Sri Lanka have also come forward to host the event if Bangladesh fails to host the event.

What's your comment on lovely gesture from coach AA ?
Coach AA Not Happy With Indian Coach Igor Stimac