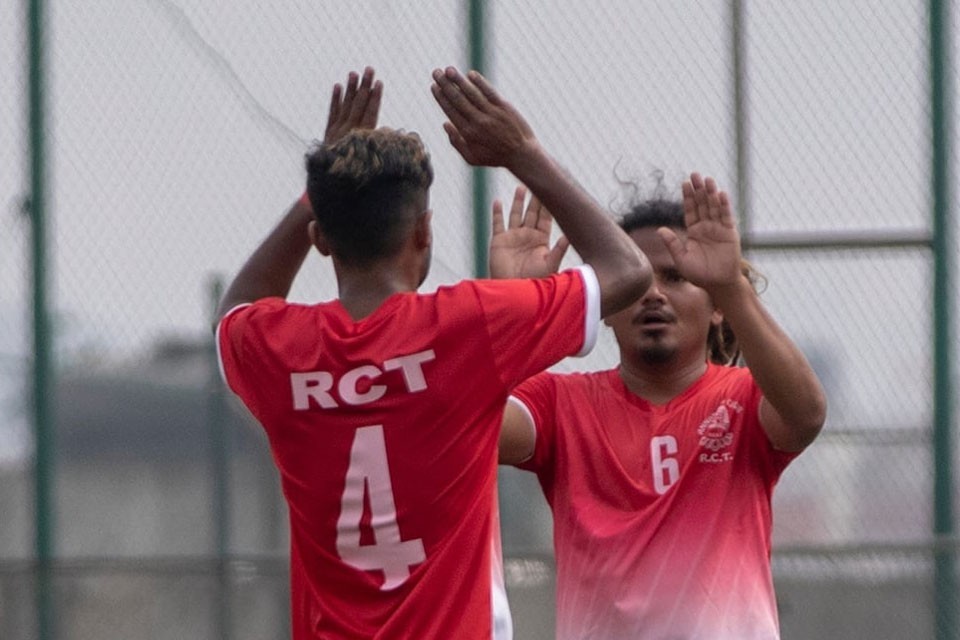 Ranipokhari corner team and Boys Union club have won their respective matches in Martyr's Memorial B Division league.

10-man RCT defeated Naya Basti youth club 4-2 on Thursday at ANFA complex, Satdobato.

Ajit Gurung (6', 86') scored a brace while Suren Khawas (67') and Bishwo Thapa (83') scored apiece for the winners. Aashish Chapagain of RCT was sent off in 68th minute. Ganesh Hamal (19') and Sachu Gurung (50') scored apiece for Nayabasti.

Ajit Gurung became the player of the match. RCT are in 6th position with nine points from seven matches.

In another match, Boys Union Club defeated Jhamikhel youth club 4-0. They are in 4th position with 11 points.

Satdobato youth club are leading the league table.