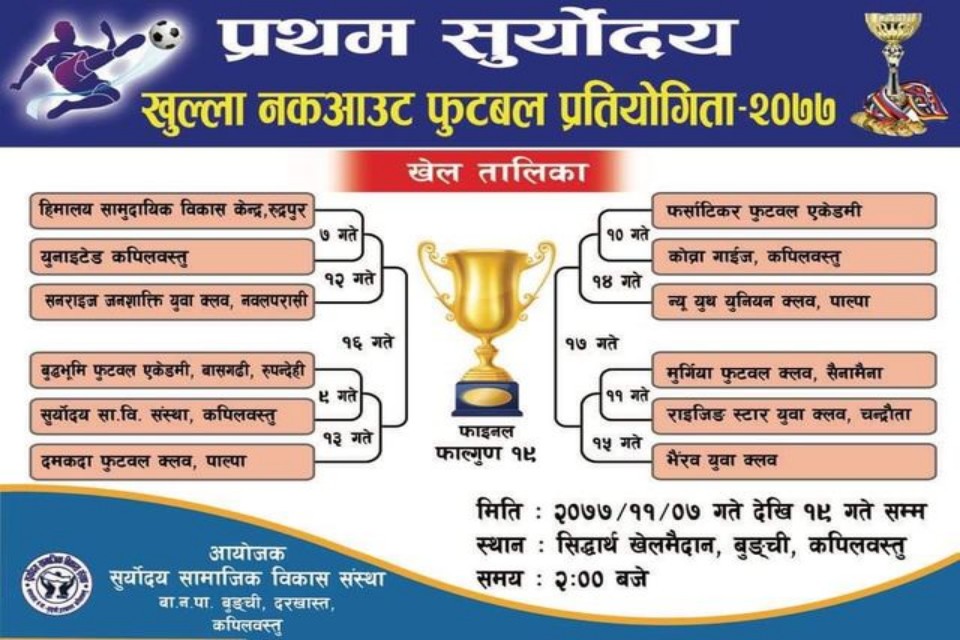 1st Suryodaya knockout football championship is kicking off today.



The event will be played at Siddhartha sports field at Bungchi, Kapilvastu. 


12 teams are taking part in the event, which is organized by Surodaya social development centre (SSDC).


Himalaya community development centre, Rudrapur will play against United Kapilvastu in the opening match.


GoalNepal is the official web parter and will stream all matches LIVE.