South Asia
SAFF U20 Championship: Nepal U20 First Eleven Revealed
SAFF U20 Championship: Nepal U20 First Eleven Revealed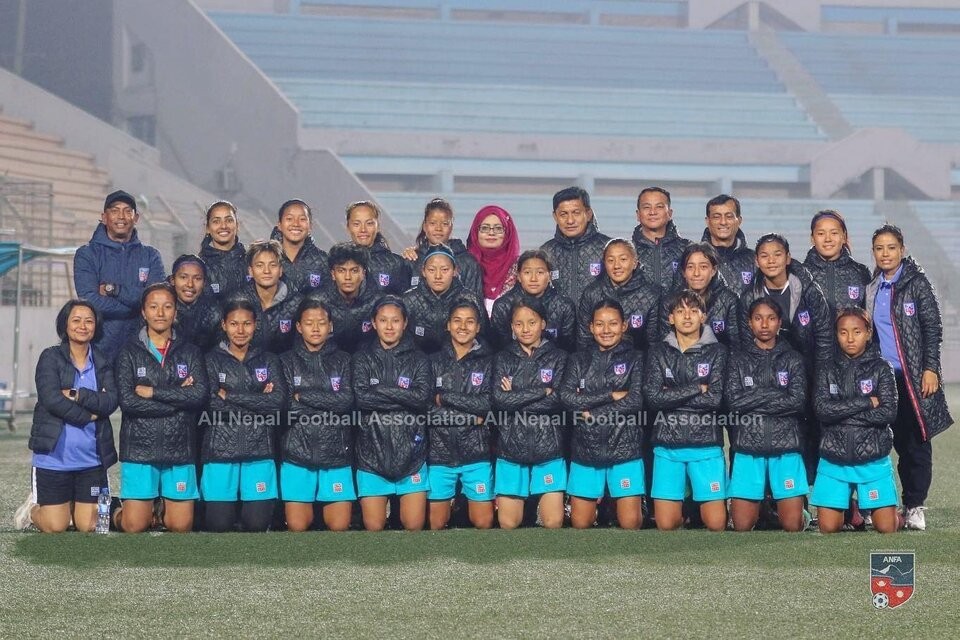 Nepal U20 first eleven against hosts Bangladesh U20 has been revealed.

The match is being played at BSSS stadium, Dhaka at 6:45 PM NST.

Coach Yam Gurung has lined up following players.

Kabita BK (GK)

Sunita Bhulan

Kumari Tamang

Pratikshya Chaudhary

Sabina Chaudhary

Man Maya Damai

Dipa Shahi

Saraswoti Hamal

Preeti Rai (C)

Amisha Karki

Kusum Khatiwada

Bhutan and India are the other teams in the tournament. The top two teams after round robin matches will play the final on 9th of February.