Province 3
Referee Committee Submits Referees Appointment Report To ANFA
Referee Committee Submits Referees Appointment Report To ANFA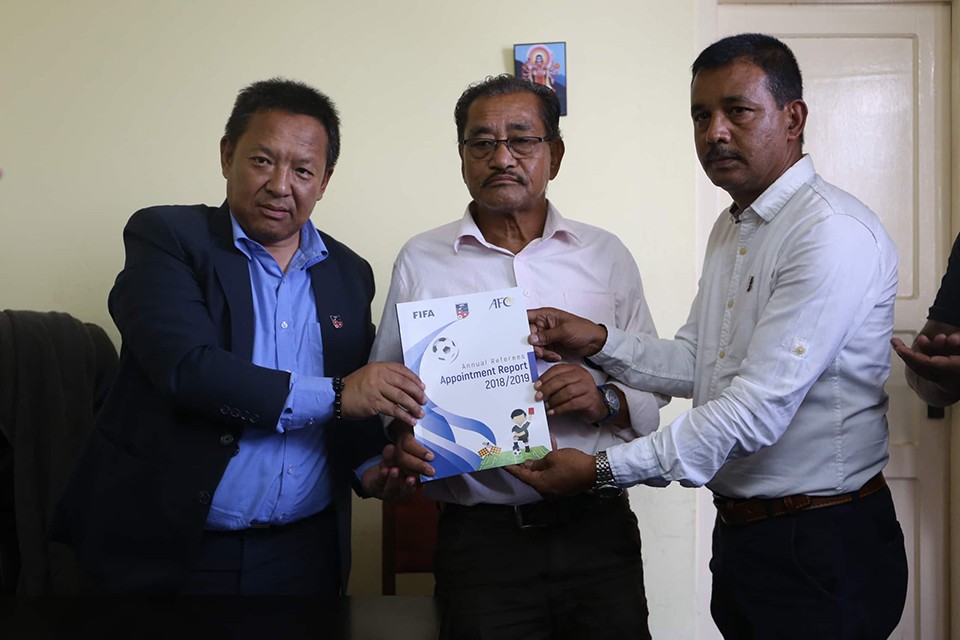 Referee committee has submitted referees appointment report to ANFA.
The report was submitted by former FIFA referee and referee instructor Surendra Sikrakar to ANFA president Karma Tsering Sherpa at ANFA complex on Sunday in the presence of referee committee president Rabindra Koju.

The report includes all details about the appointment of referees in various tournaments throughout the year.