Province 1
Ilam: Satasidham Women's Wins Title Of Chulachuli Cup
Ilam: Satasidham Women's Wins Title Of Chulachuli Cup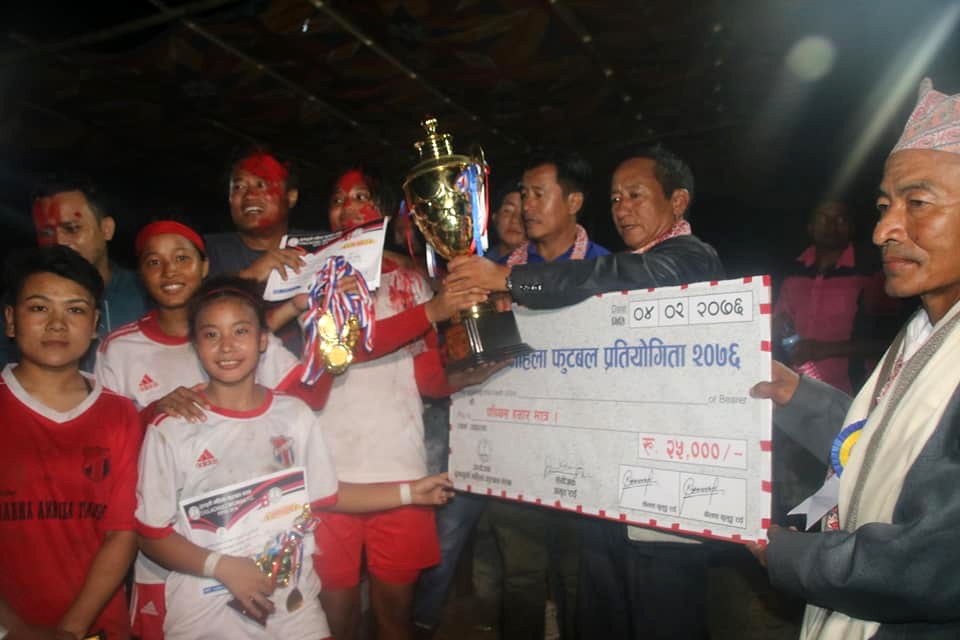 Satasidham women's team has lifted the title of Chuilachuli women's championship in Ilam.

Satasidham defeated Urlabari women's team in sudden death in the final match played on Saturday.

The champions received Nrs 25,000 and runners up team got Nrs 15,000.

Rekha Paudel became the player of the final match.

Sabitri Magar became the best player of the tournament. Bishika Rai received the best goalkeeper award, Samjhana Lawati received the best defender and Khusma Rai received the best midfielder award. All of them received Nrs 2,000 cash each.
Friendly Match: Nepal U15 Girls Team Vs Bhutan U15 Girls