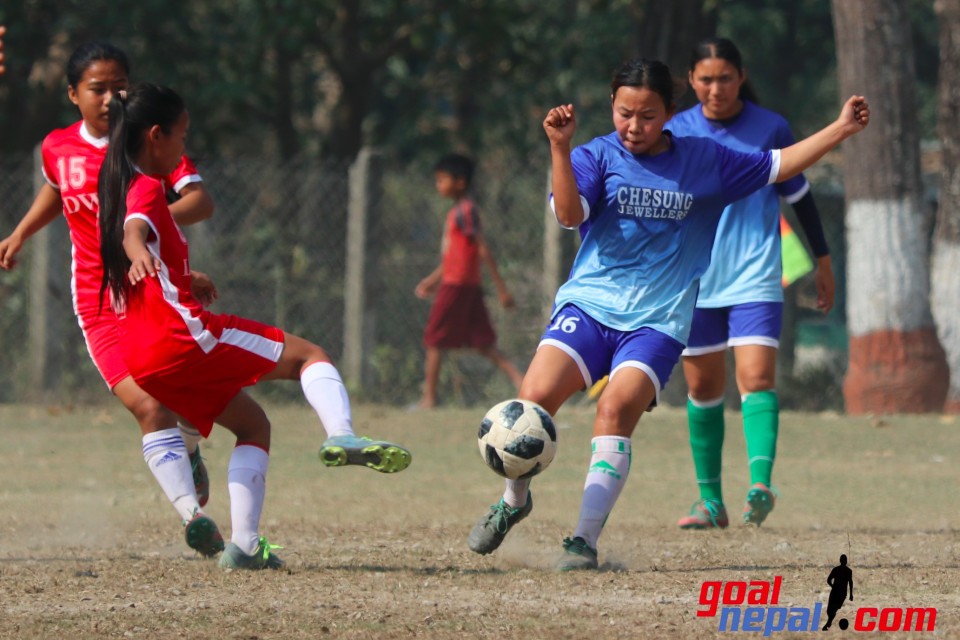 Dharan Women's FC Red & Pink have won their respective matches in women's championship played at Dharan 17 on Saturday.

Dharan FC Red defeated Kerabari girls team 2-1.

In the second match played at Patnali grounds, Dharan women's FC pink defeated Sombare girls FC, Udayapur 3-0.

Girls team from various districts are taking part in the event.
Friendly Match: Nepal U15 Girls Team Vs Bhutan U15 Girls