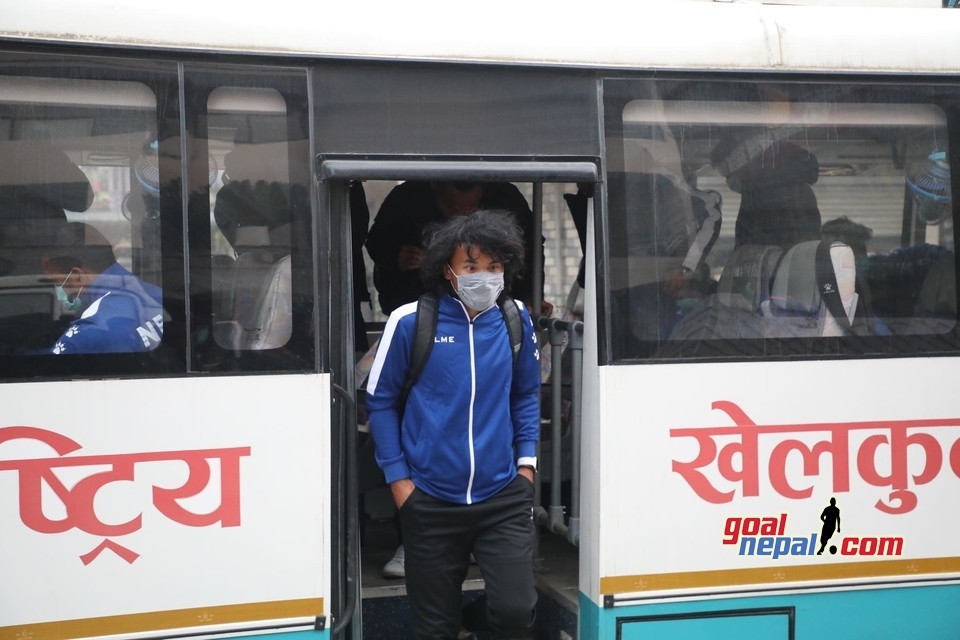 Nepal national team has arrived Pokhara for a three week long camp.

ANFA is setting up a closed camp for the players in Pokhara to prepare for upcoming four nation cup and for FIFA world cup qualifiers.

The team will stay at Lakeside.

Nepal is yet to play against three teams at home in the FIFA qualifiers.

According to AFC, Nepal will play three matches in following dates:

Nepal Vs Chinese Taipei - March 25, 2021

Nepal Vs Australia - March 30, 2021

Nepal Vs Jordan - June 7, 2021

Nepal has just three points from five matches. Nepal earned three points thanks to 2-0 win over Chinese Taipei away.
Nepal National Team Training At Pokhara Stadium