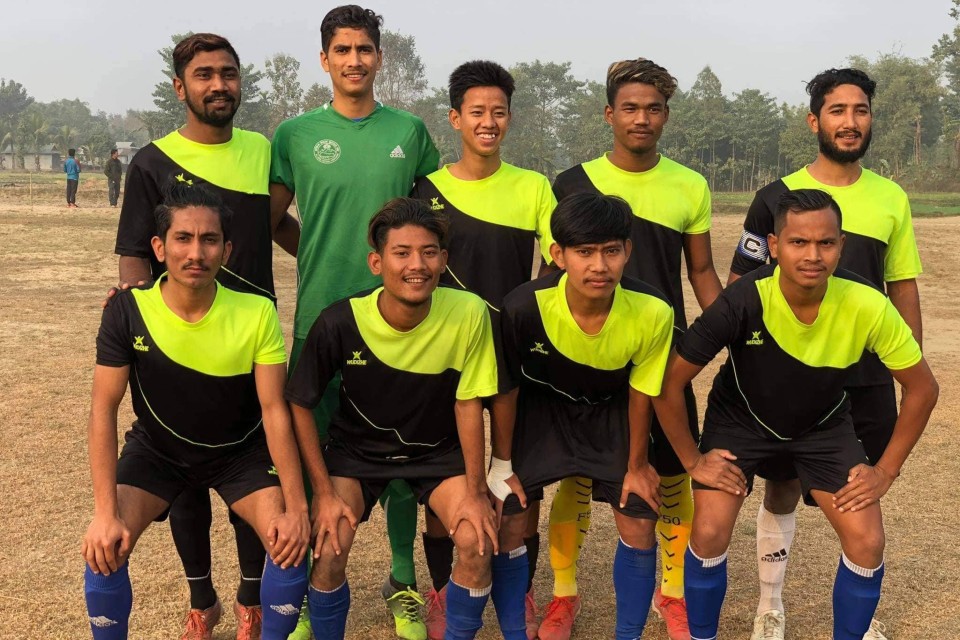 Thapachowk Mangalbare FC has entered semifinals of Mangalbare-Sukrabare 9-A-Side championship in Morang.

Mangalbare FC defeated Taltalaiya football academy 3-1 in a quarterfinal match played on Sunday.

Sanjay Dhimal scored a brace while Sanam Bhujel scored another for the winners. Kiran Rai scored a consolation goal for Taltalaiya FC.

GK Manoj Dahal became the player of the match.

Himal FC, Kanepokhari will meet Lalbhitti FC, Belbari in Monday's match.

The championship has a winning purse of NRs 51,000 while runners up team will get NRs 25,000.



6th Rumpum Udayapur Gold Cup: Morang Stuns Nepal Police - MATCH HIGHLIGHTS