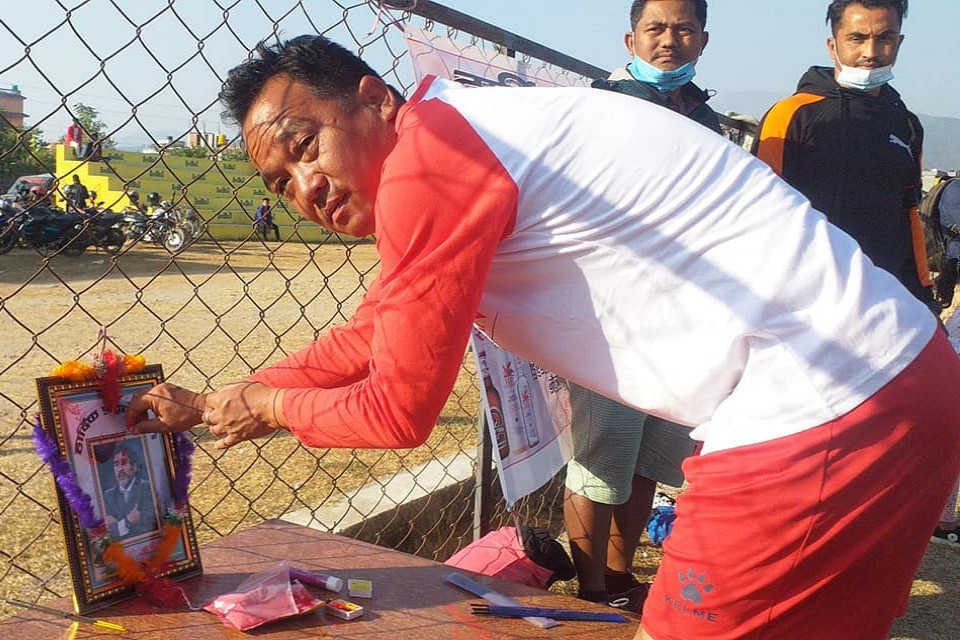 Udayapur DFA has remembered late Diego Maradona by organizing a memorial program at Tharuhat Gaighat stadium on Saturday.

Friendly match was played between Gaighat municipality and Katari municipality which ended 5-3 in favor of the Gaighat.

ANFA spokesperson Kiran Rai and Kiran Karki scored brace each while Kumar Rai scored another for the winners.

Kumar Tamang, Subash Tamang and Rambabu Adhikari scored apiece for Katari.

The officials paid homage to late Maradona by lighting a candle and by showering the flowers in the potrait of legendary Argentine.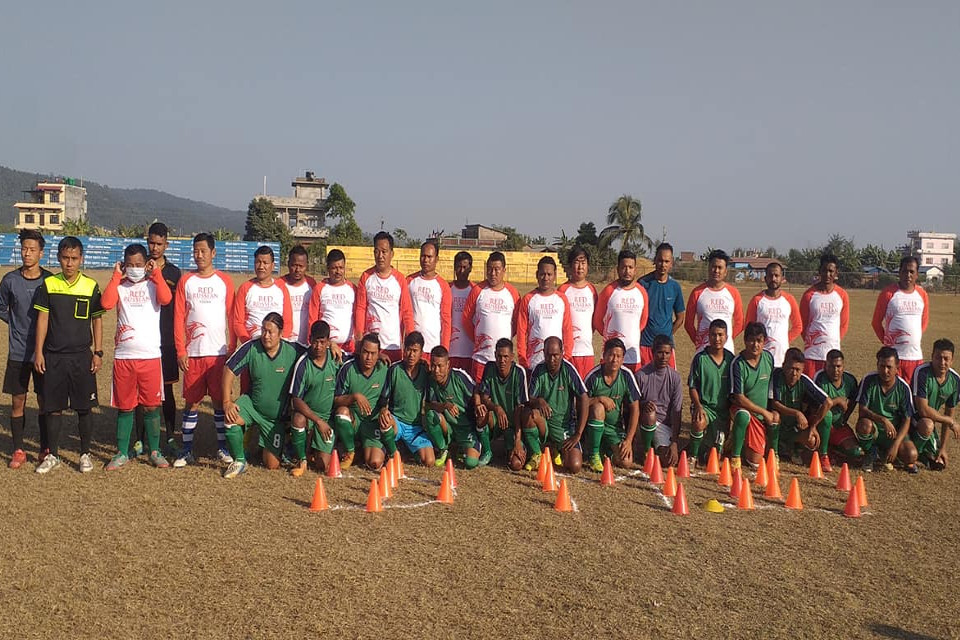 6th Rumpum Udayapur Gold Cup: Gorkha Boys Rupandehi Enters Final