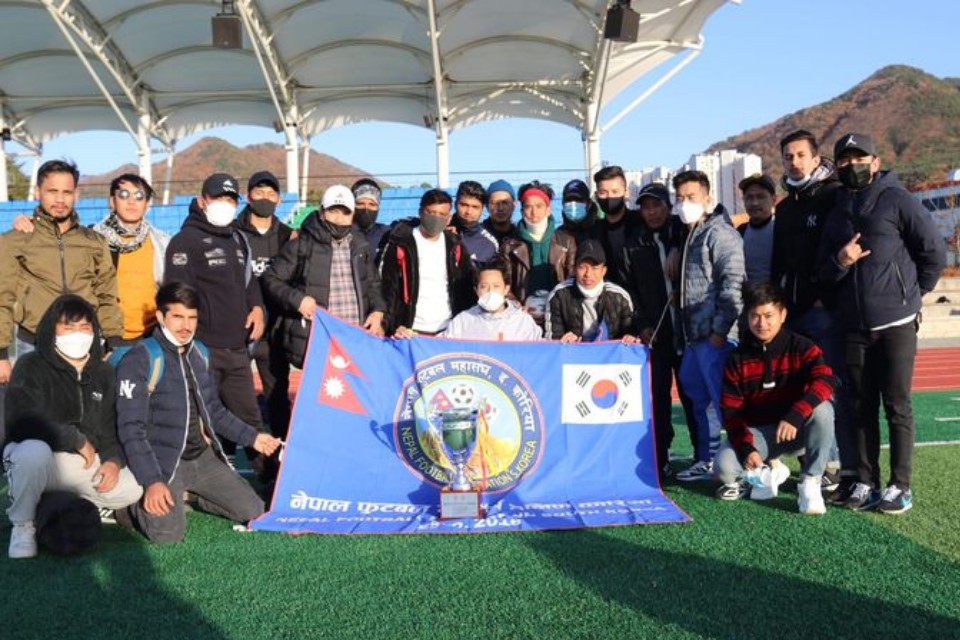 Nepalese community team has lost the final match in Ulsan international Migrant cup 2020 in South Korea.

Nepalese team lost the match to a community team from Vietnam 0-1 in the final match played recently.

The tournament was played at Gyeongju Stadium Gyeongsangbuk.

Eight community teams took part in the event. The winners pocketed 5,00,000 Won.

Nepal football federation, South Korea hosted the event.