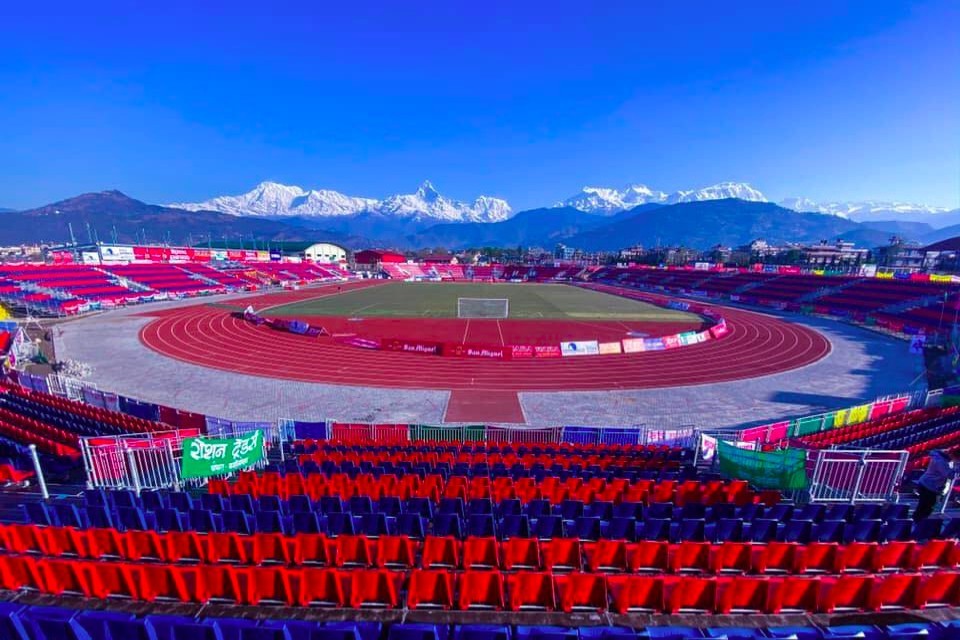 Manang Marshayngdi Club is locking horns against Nepal Police club in the final of 18th Aaha! RARA gold cup football tournament in Pokhara on Saturday.

Both teams met the press on Friday morning in Pokhara where they said they would play for the title.

NPC Coach Ananta Thapa: It is going to be 50-50 affair. We are very aware about MMC. We are analyzing their strength and weakness.

NPC skipper Bharat Shah: We have a young team. They are playing with full confidence. We will improve our game in the final match.

MMC coach Fuje Tope: We are taking the match seriously. NPC is one of the best teams in Nepal. We are expecting a very good, tough game in the final.

MMC skipper Kamal Shrestha: We will play as per instruction from our coach. This is the final match. NPC are very good team. We respect them. We will play our best game.

Prize money:
The winners will get Nrs 10 lakh and runners up team will get Nrs 5 lakh.

MVP
The most valuable player will get one scooter.