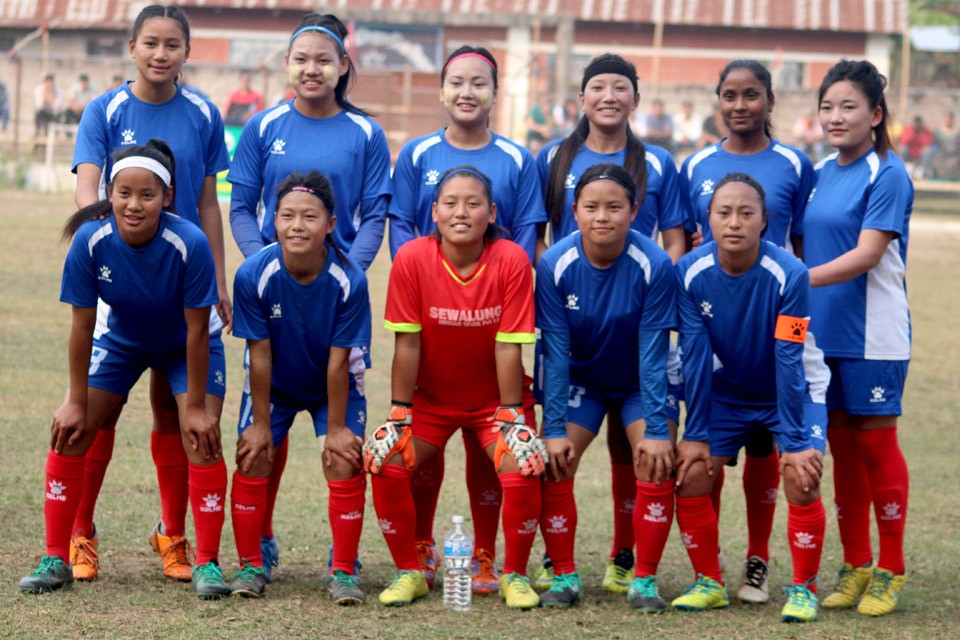 Karna Singh sonam memorial women's team has entered final of Sukhani martyr cup football tournament in Jhapa.

Defending champs Karna Singh Sonam memorial team sidelined Dhankuta women's team 2-0 in semifinal played at Arjundhara, Jhapa on Thursday.

Sunkala Rai and Yuki Gurung scored apiece for the winners. Rai became the shero of the match and received Nrs 3000 cash.

They have set final match against Kankai, which will be played on Saturday.

10 teams are taking part in the event, which has a winning purse of Nrs 1,25,000.
Friendly Match: Nepal U15 Girls Team Vs Bhutan U15 Girls