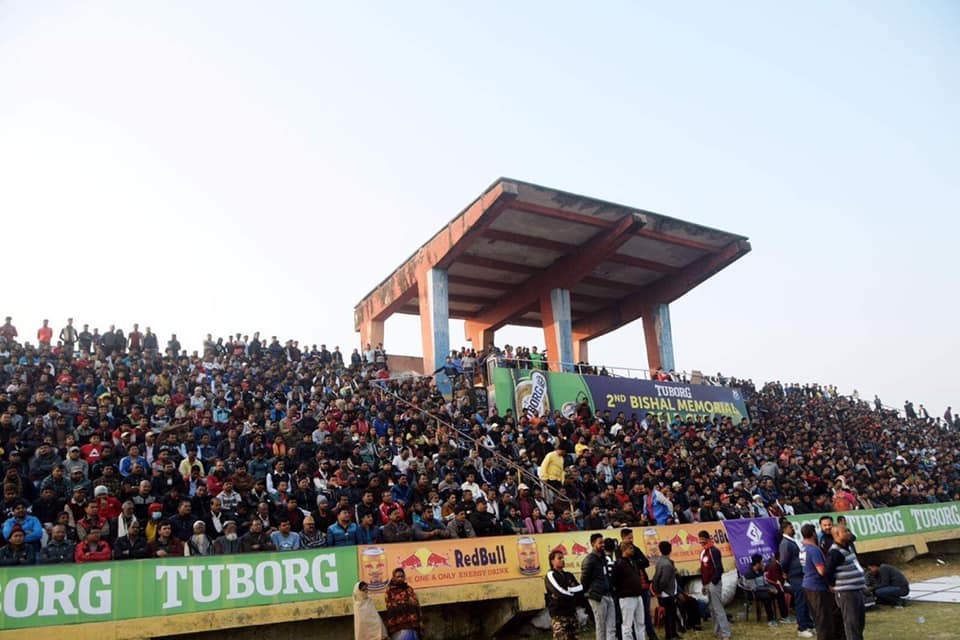 Nepal government has separated Nrs 7 crore for the renovation of 15K seater Narayani stadium.

The stadium - which is in Birgunj, Parsa - has always been neglected.

Sports lovers of Birgunj was disappointed after Province 2 government decided to construct international stadium in Janakpur.

Youth & sports ministry of central government has already sanctioned Nrs 7 crore for the renovation project.

According to the information, Nrs 5 crore will be spent for the renovation of parapets and Nrs 2 crore for the covered hall. The construction will begin soon.

Sports minister Jagat Bahadur Bishwokarma has already laid the foundation stone.

The Narayani stadium was constructed in 2038 B.S. Sports lovers are demanding government to construct one international stadium in Birgunj.