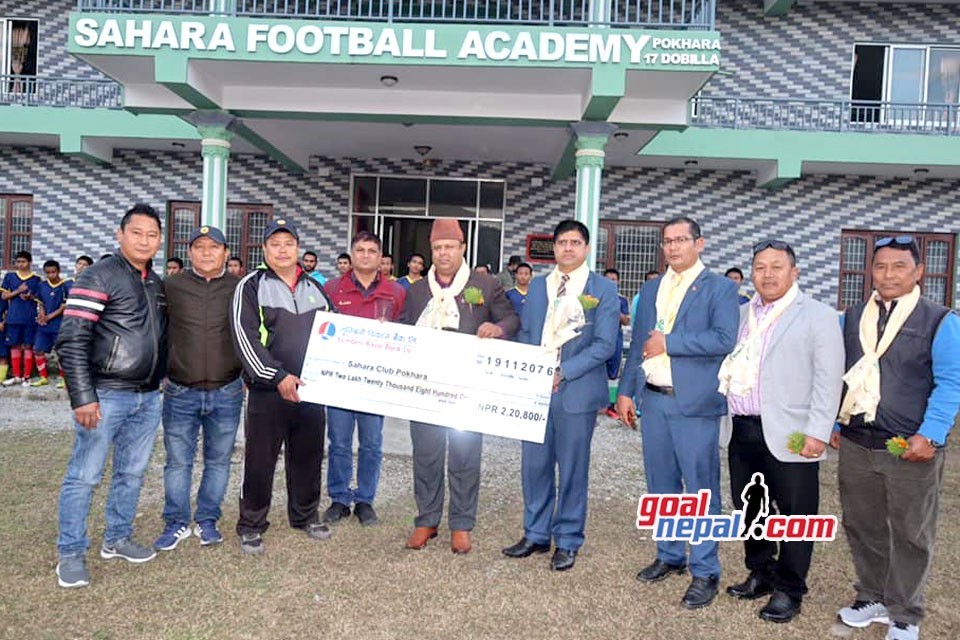 Lumbini Bikas Bank has supported Sahara academy with Nrs 2,20,800.

Former president of the bank, Mr. Sushilraj Parajuli handed over the cheque to club president Keshab Bahadur Thapa at Dobilla, Kaski on Monday.

Bank supported the academy under their corporate social responsibility.

Last year, bank had supported the academy with Nrs 2,80,000.

Club has thanked the bank for the support.

There are 24 underpriviledged children at the academy. Club cover all expenses for them including football education.