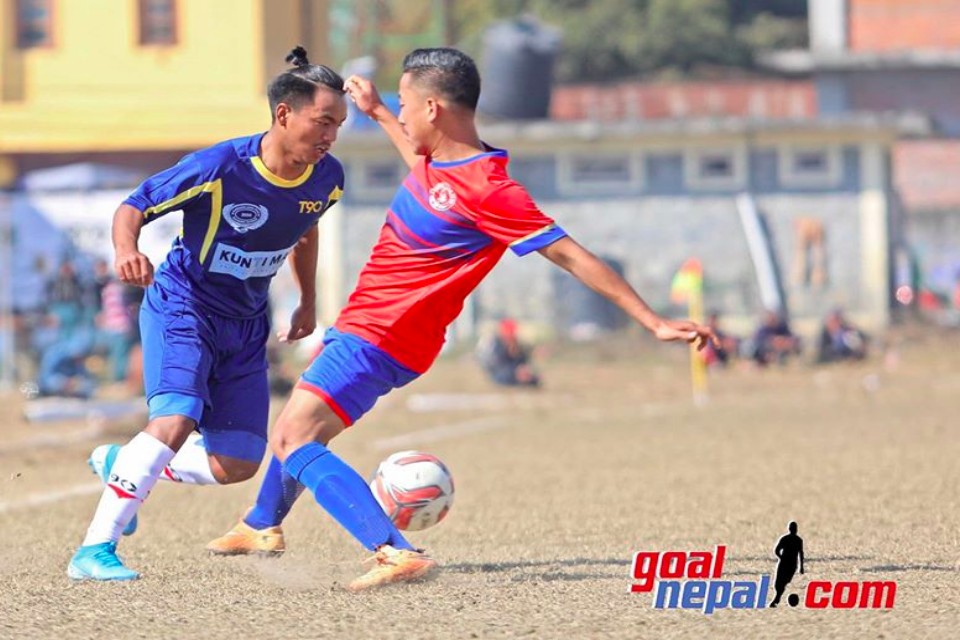 Kaski district league champions, Adarsha yuwa club has registered second win in Gandaki province league.

Adarsha yuwa club defeated Danfe club 7-2 in the first match played at Bhandhardhik grounds on Thursday.

Suleman Thapa Magar scored four goals alone while Ajay Shrestha scored a brace and Sumit Shrestha scored another for the winners.

Karna Gurung and Siddhartha Gurung scored apiece for Danfe.

In the second match, Myagdi defeated Gaidankot, Nawalpur 3-1. Santosh Pun, Sagar Garbuja and Binam Thapa scored apiece for the winners. Mahesh Tamang scored one for Nawalpur.

In the last match, Horizon Syanhja defeated Baglung Football Association 4-0. Sarad Kumar Chhetri scored a hat trick while Dhruba Ghimire scored another for the winners.

ANFA is organizing the league with the support from Gandaki province government.
POKHARA STADIUM - 10% WORK IS STILL LEFT