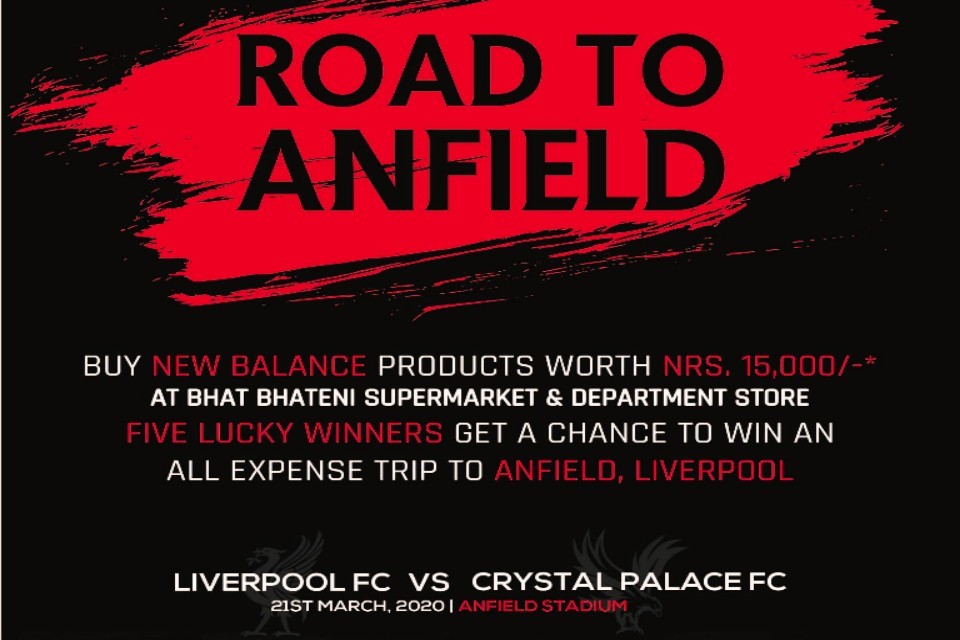 Bhatbhateni holding company says they are receiving good response in Road To Anfield campaign.

They are taking five lucky winners to Anfield, UK to watch English Premier League match.


According to the company, fans have to buy NB shoes (Worth Nrs 15,000) in their supermarkets to be eligible for the prizes. 


"We are extremely pleased to announce our Mega Marketing Campaign of the Year: Road to Anfield happening on December 27th 2019 through the month of January 2020 and ending in February 16th 2020. 


"We will be giving away all expenses paid trip to Liverpool, UK to witness the Premier League match between Liverpool FC and Crystal Palace taking place on March 21st, 2020' to five (5) lucky winners", Bhatbhateni said in a release.


The promotion period started from 27 December 2019 and will end on 19 February 2020.