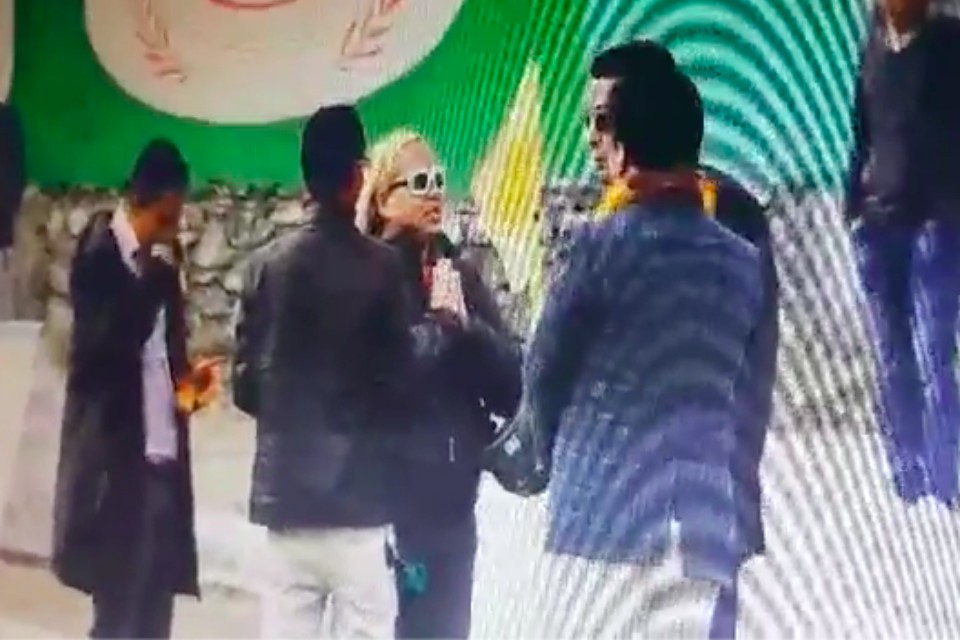 Controversial MLA Rajiv Gurung alias Deepak Manange has manhandled Kaski DFA president Milan Gurung in Lekhnath Pokhara.

According to media reports, Gurung pushed and slapped Gurung thrice during Gandaki province league opening ceremony on Tuesday.

MLA Gurung questioned DFA president Milan Gurung for not arranging training field and accommodation for Manang team, which is taking part in Gandaki province league.

DFA president Gurung said training for Manang was all set at Nepal Police ground. But MLA Gurung wasn't satisfied and pushed him after few minutes of heated conversation. Later he slapped DFA prez Gurung.

President Gurung said he didn't confront because he respects him as an MLA.

"We can't provide accommodation to the team a week before. There is proper rule of one day before and one day after (for accommodation). I controlled myself. I respected his position", said Gurung.

He however said he won't lodge complaint at police station.

MLA Gurung accepted that he slapped Gurung to teach him the lesson.

"I slapped him because that Milan is not a good man. He is a fraud man. I slapped him to teach him lesson", said Gurung.