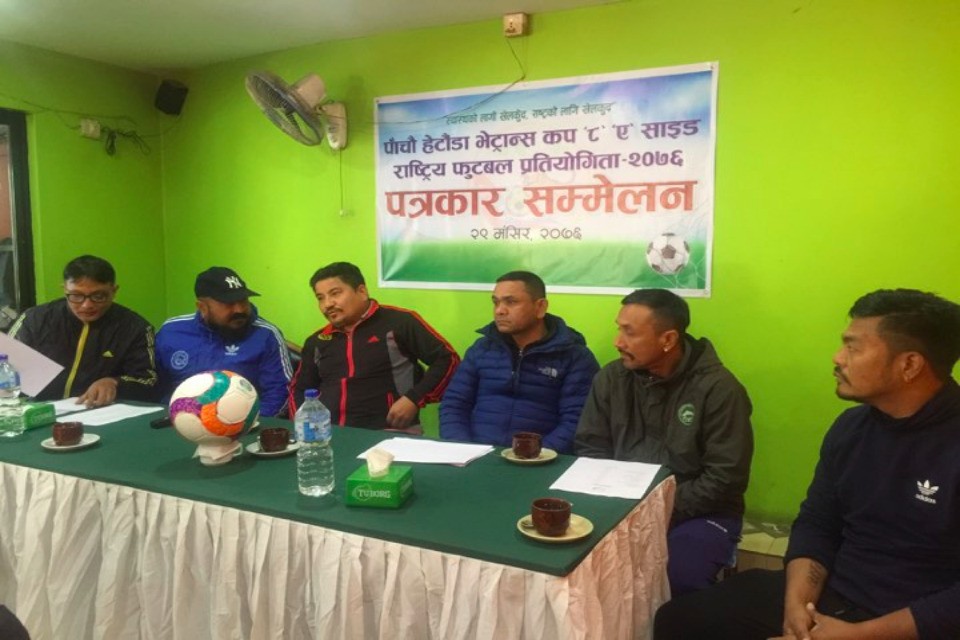 Hetauda veterans club is organizing 5th Hetauda veterans cup football championship from Poush 2.

The event will be played in Hetauda. 18 veterans teams are taking part in the event.

According to club general secretary Gyanu Chhetri, the champions will get Nrs 1,11,111 and runners up team will get Nrs 50,555.

The MVP of the event will get Nrs 20,000.

The estimated budget of the event is Nrs 10,36,000.

GoalNepal is the official web partner of the event.