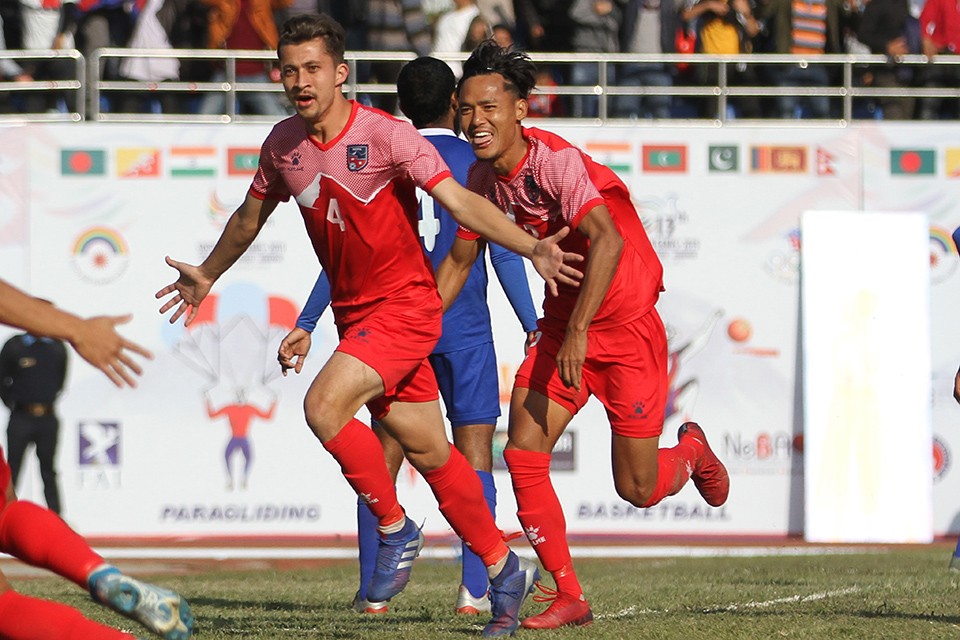 Nepal defender Ananta Tamang is playing magnificent game in the on-going 13th SA Games 2019.

He thinks it's time to create history again by winning gold medal tomorrow. Nepal is playing against Bhutan in the final match at Dasharath stadium (3 PM NST).

"I believe it's time to create history again. Everyone in the team has worked hard to make the finals. I feel glad to score goal for the nation", said Tamang.

He also thanked Nepalese football fans for the support.

"I would like to thank our fans for their support", Tamang mentioned in his post in FB.

Nepal had won gold in 2016 SA Games held in India.

Viking Thunder Clap For The First Time In Nepal !