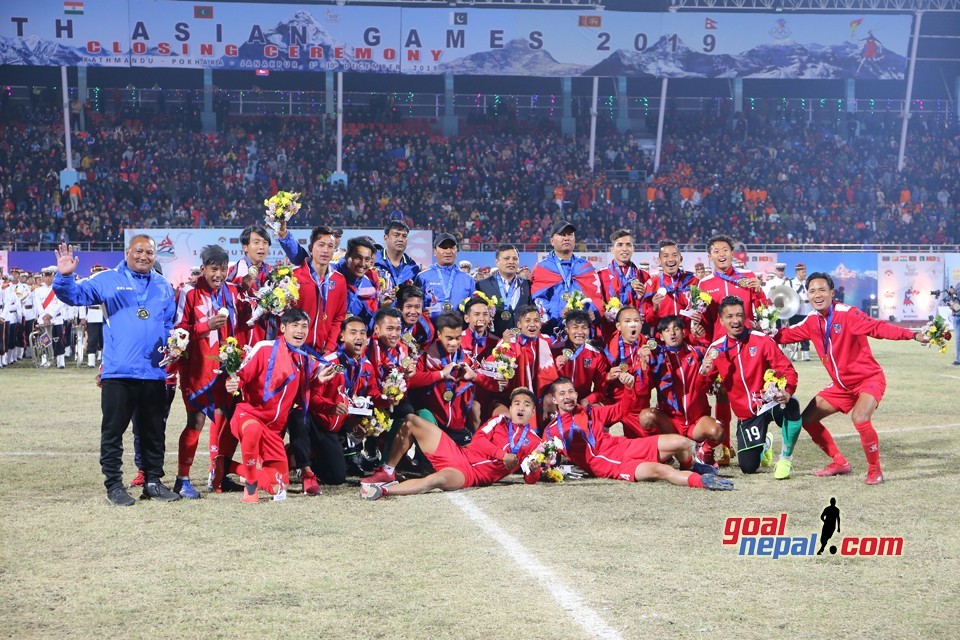 Each member from Nepal Olympic side will get Nrs 5 lakh. Nepal defeated Bhutan 2-1 to win gold in football event of 13th SA Games 2019.

PM KP Oli hosted a program in his residence on Wednesday where he announced the prizes to the players.

ANFA will also reward the players separately.

Nepal government is awarding gold medal winning player with Nrs 9 lakh, Nrs 6 lakh for Silver and Nrs 3 lakh for Bronze for other disciplines.

Those who have won more than one gold will receive Nrs 11 lakh each. Reward for Silver and Bronze medal in team event will be announced later.
Viking Thunder Clap For The First Time In Nepal !