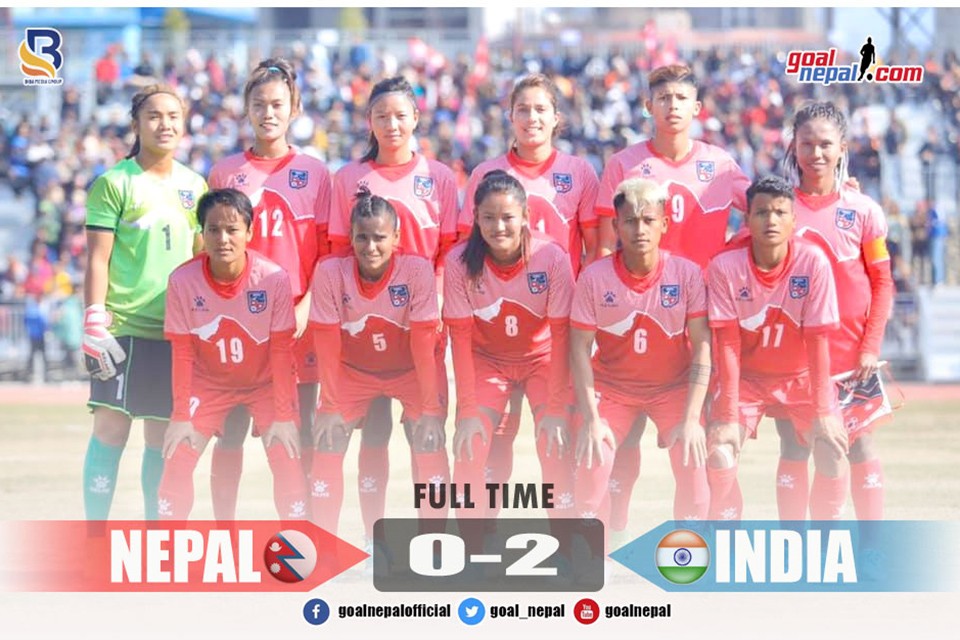 Nepal women's team has finished 13th SA Games 2019 campaign with silver medal.

Nepal lost 0-2 to India in the final match played at Pokhara stadium on Monday afternoon.

NG Bala Devi scored both goals for India.
Nepal have never beaten India in final match of any event.
Viking Thunder Clap For The First Time In Nepal !