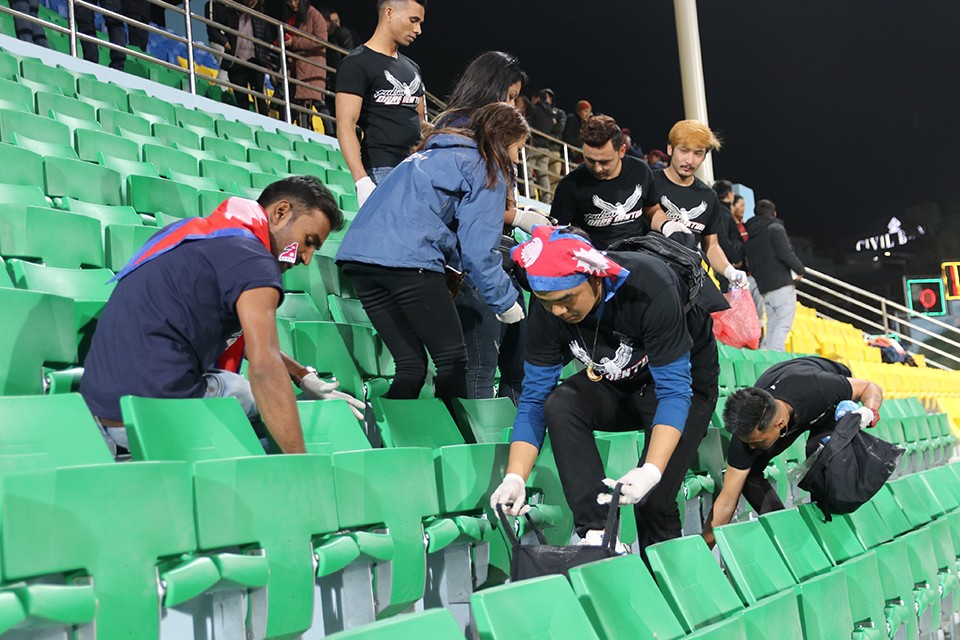 Nepalese football fans and match officials have cleaned Dasharat stadium after Nepal versus Maldives match.
Contestants of Pulsar Dare Venture Season 4 participants and SAG officials from Nepal cleaned VIP section of Dasharath stadium after the match between Nepal Vs Bangladesh.

Nepal defeated Bangladesh 1-0 to set gold medal match against Bhutan in 13th SA Games 2019.

Here are the pics: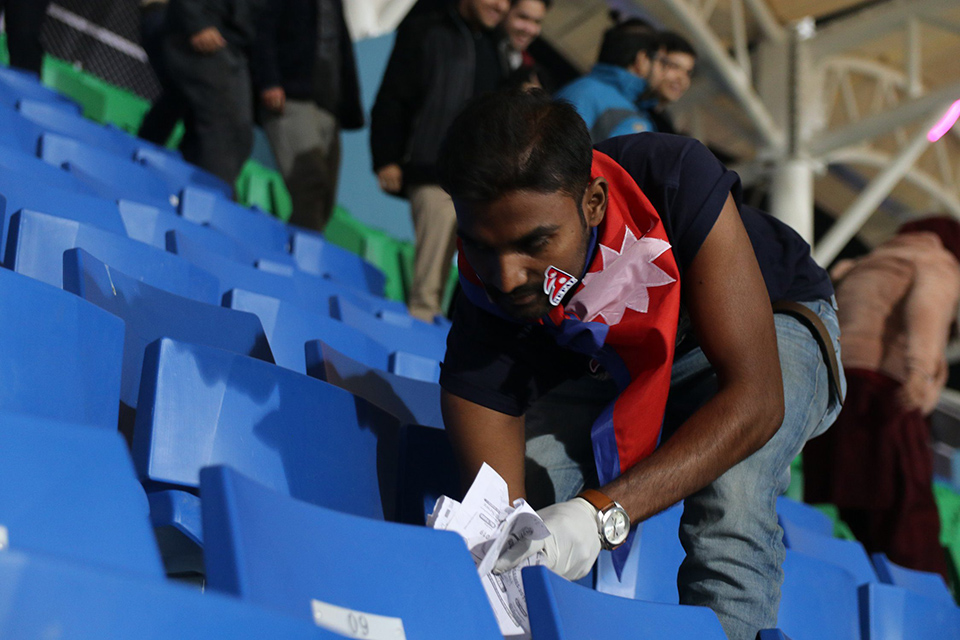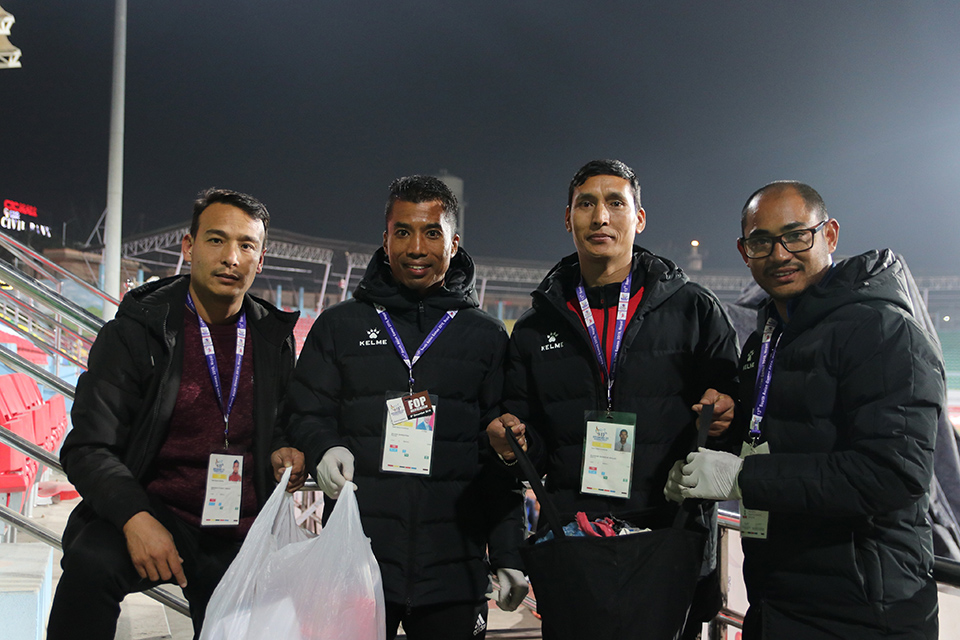 Viking Thunder Clap For The First Time In Nepal !