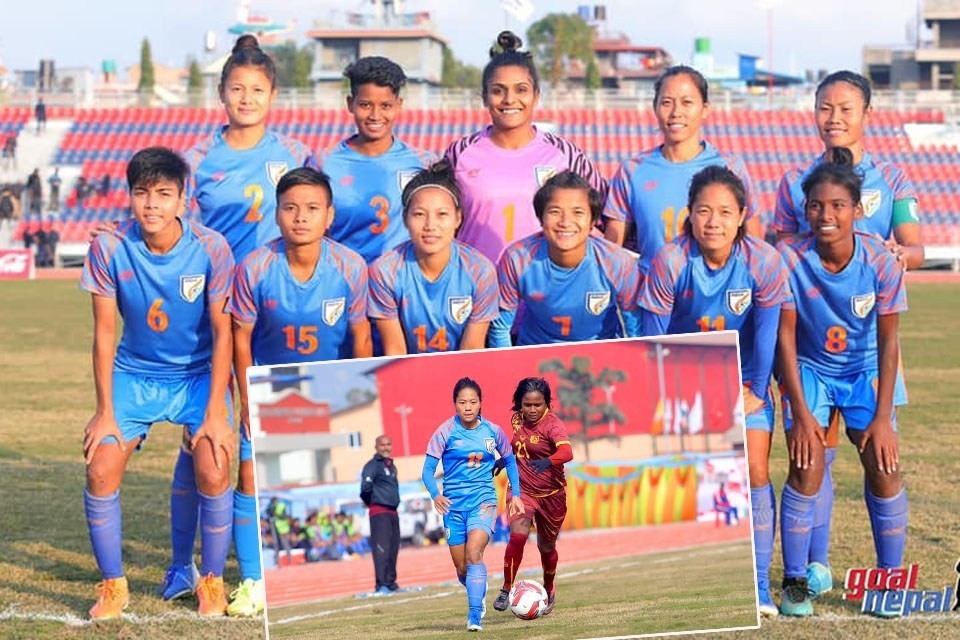 India women's team have continued its fine form in 13th SA Games 2019.

They defeated Sri Lanka 6-0 today at Pokhara stadium. Sandhiya R and Ratanbala Devi scored brace each while Dangmei Grace and Bala Devi scored apiece for India. Earlier they defeated Maldives 5-0 on December 3.

Indian goal scorers:

Dangmei Grace 7', Sandhiya R 10', 25', Ratanbala Devi 18', 88', Bala Devi 90+1')

India Starting XI:

Aditi Chauhan (GK); Jabamani Tudu, Sweety Devi, Ashalata Devi (C), Roja Devi (W Linthoingambi 83'); Sangita Basfore, Ratanbala Devi; Sandhiya R (Daya Devi 58'), Dangmei Grace, Ranjana Chanu (Manisha 68'); Bala Devi.

Now India will play against hosts Nepal and Bangladesh.

There are five teams in the group. Top two teams after round robin match will play the final match on December 10.
Viking Thunder Clap For The First Time In Nepal !