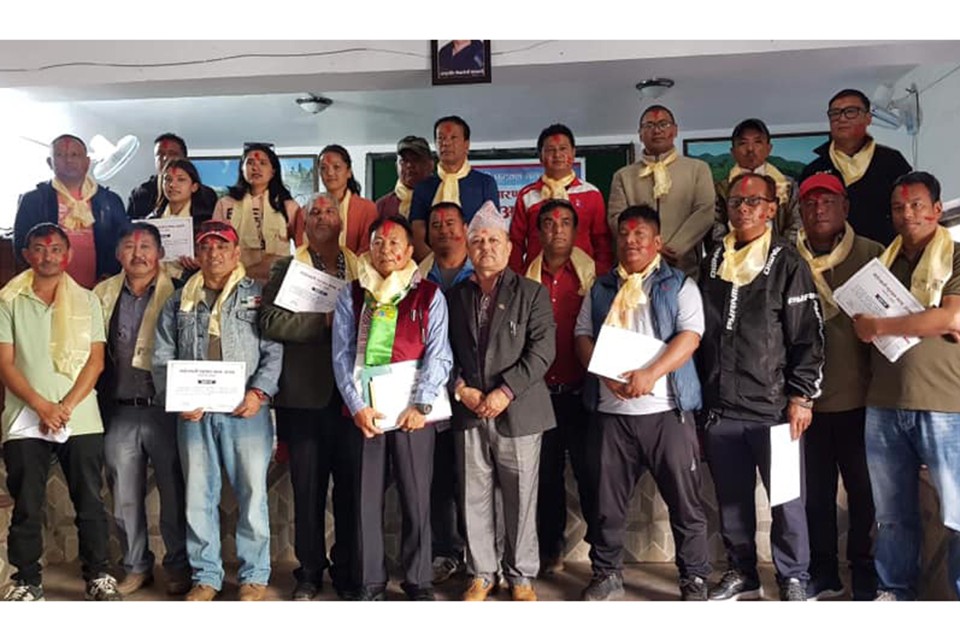 Dhiren Chemjong has been re-elected the president of Mai Valley FC, Ilam. 



Chemjong was re-elected the president in 2nd assembly held in Ilam today. 



Here is the exco committee:

President: Dhiren Chemjong



VP: Dinesh Kafle



General Secretary: Binod Shrestha



Treasurer: Kamal Subedi 



Secretary: Rajesh Parajuli 



Members: Mahesh Shrestha, Makes Dahal, Rajkumar Shrestha, Jiwan Dewan, Dhirendra Dewan, Biplap Koirala, Ananda Bhaktaraj, Tseten Sherpa, Sange Yolmu, Kabindra Rai, Suman Rai, Surendra Rai, Sajit Khatri, Buddhiman Rai, Dinesh Shrestha, Sulochana Bhaktaraj, Sabita Pande, Manisha Adhikari 

Mai Valley FC organizes Mai Valley gold cup annually.
4th Mai Valley Gold Cup: Mai Valley FC Vs Kaski XI - MATCH HIGHLIGHTS