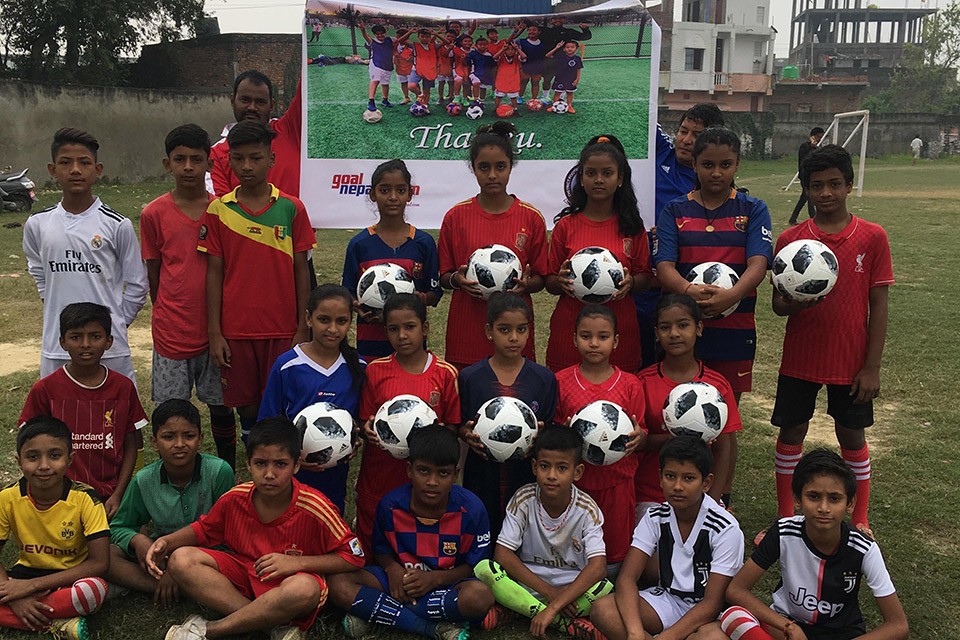 GoalNepal Foundation, a CSR wing of Biba Media Group, has supported football loving kids in Parsa district.

The foundation handed over 25 original Adidas football to Parsa DFA. The DFA distributed footballs to local communities for regular football training, on Friday.

Former Nepal international Parbat Pandey and his players from New York, USA provided USD 500 for the project.

"We want to thank Mr. Pandey and his players for the support", coach Grishma Shakya said.

Parsa DFA VP Ramesh Shrestha thanked GoalNepal and Pandey for the support.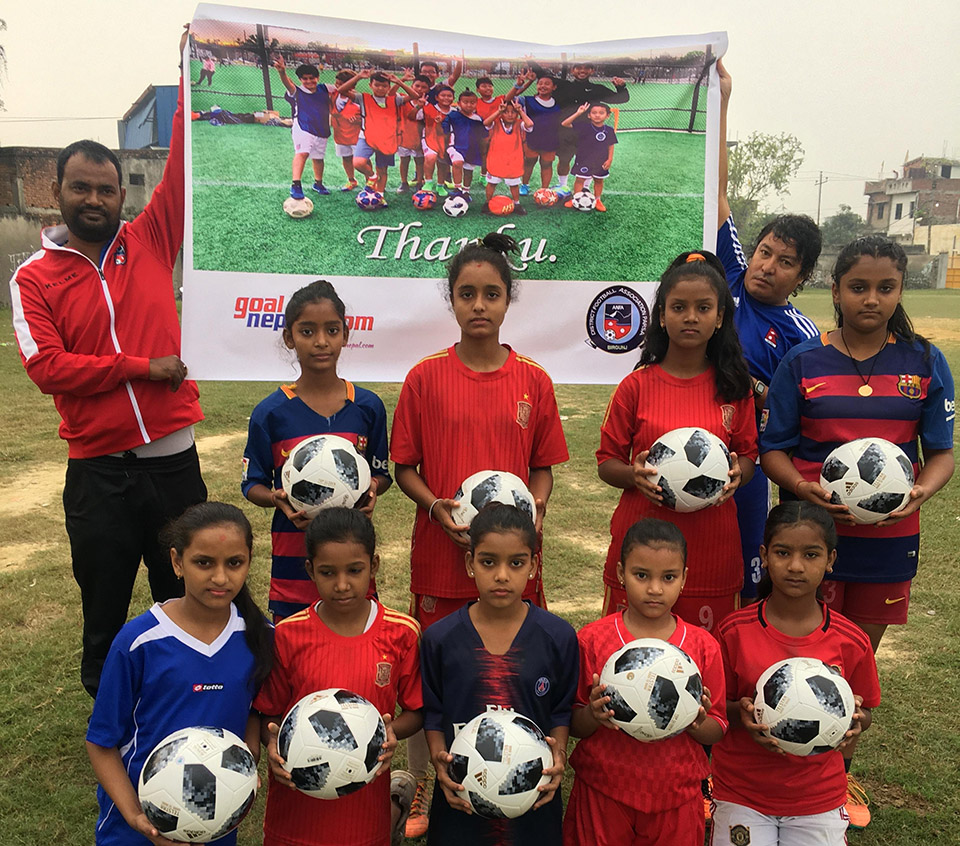 Coach Shakya said they can now train the players regularly.

"We have distributed footballs to those areas where we can produce good football players. We didn't have footballs for training before but now we have got them. Players are happy. Now we will manage proper gears for them", added coach Shakya.

CEO of Biba Media Group, Bikram Thapa said they were delighted to support kids from marginalized communities.

"We are doing projects in districts from Province 2. We want more football players from this province. We have already completed projects in four districts. Now we will reach out to four other districts to motivate DFAs, community clubs and community schools", said Thapa.

Thapa paid huge respect to former Nepal international Pandey.

"One behalf of BMG & GoalNepal, I would like to thank former Nepal international Mr. Parbat Pandey and his players for the support. The support provided by them will encourage and motivate the players from Madhesi communities.

GoalNepal is supporting youth academy, women football, district FAs, community schools, referees and coaches every month. It has reached out to 27 districts and is planning to complete project in all 77 districts.

Want to know more about GoalNepal Foundation? CLICK HERE