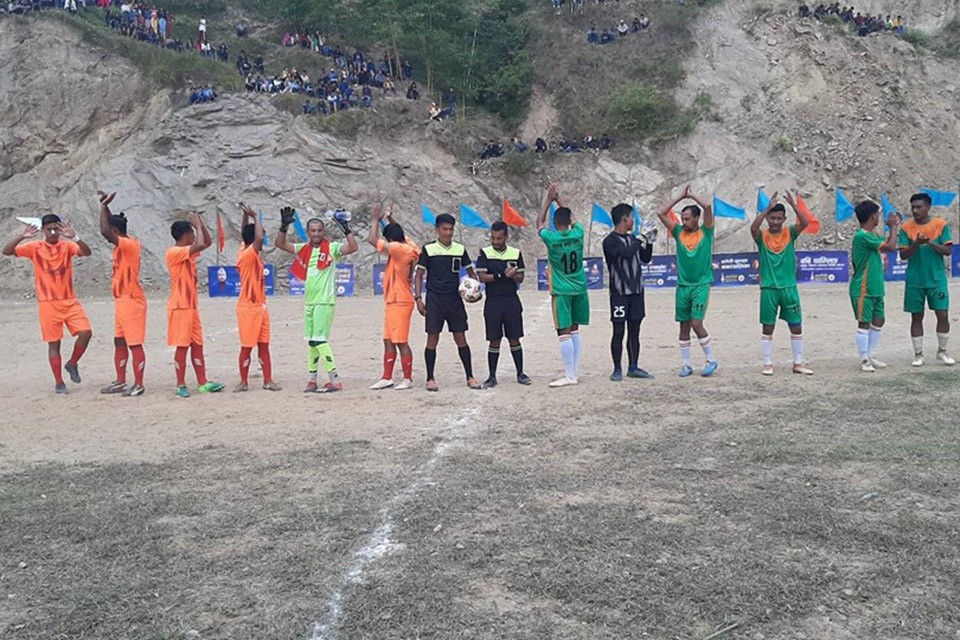 Khamakha Kharchung Samaj and Kharambu Sports have entered final of Holesung, Janakraj Rai Marga gold cup football tournament in Khotang.

Khamakha sidelined Om Shiva Shakti 3-2 and Kharambu sidelined Haleshi Tuwachung municipality 5-4 on penalties to enter final on Thursday.

Meanwhile, the organizers have taken action against Om Shiva Shakti for violating rules of the tournament.

Shiva Shakti left the ground during the match for their dissatisfaction over referees' decision. The organizers said they had banned the club and the players from taking part in the event for a year.

Final match will be on Saturday.