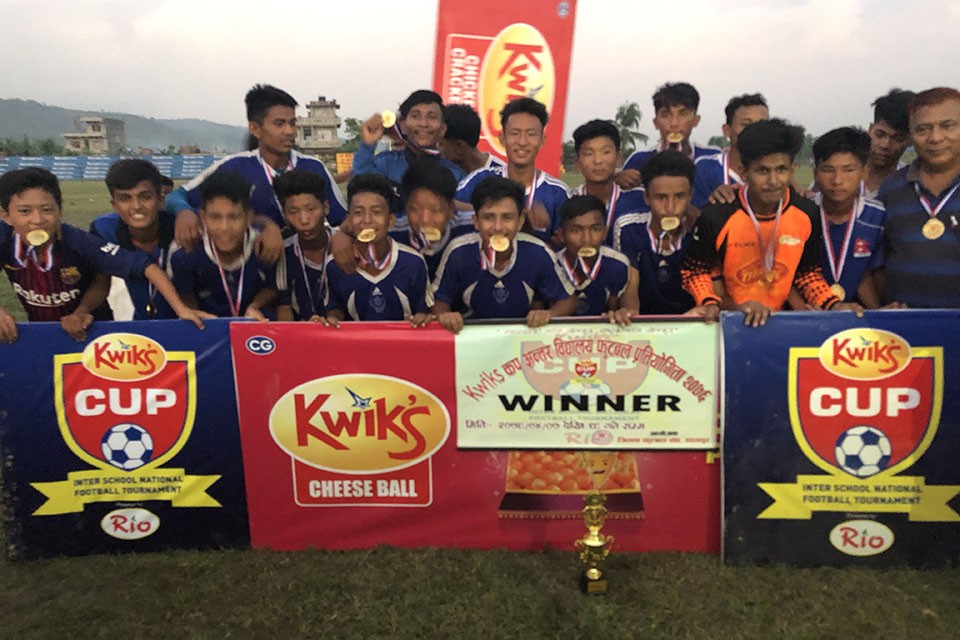 Triyuga Ma VI has lifted the title of Kwiks district qualifiers at Tharuhat Udayapur stadium on Thursday.

Triyuga defeated Pacific boarding school 2-1 in the final match.

The champions will go to Biratnagar to compete in provincial tournament.

Chief guest Triyuga city youth & sports development committee president Pradip Shrestha, ANFA Udayapur president Ranjan Karki and other guests distributed prizes to the winners.
6th Rumpum Udayapur Gold Cup: Gorkha Boys Rupandehi Enters Final